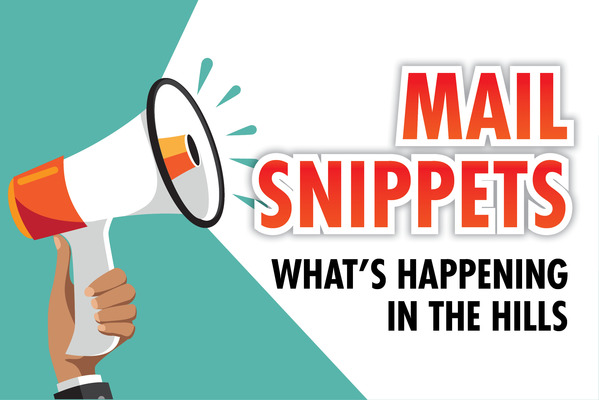 Upwey Garden Group
Janine Groves from Upwey Garden Group will show the U3A the advantages of composting with a worm farm at the Upwey Senior's Community Centre, 6 Mahony Street, Upwey, on Wednesday 10 July at 7.30pm. Supper is provided. For more information call Barb on 9754 3877.
Enrolments
Enrolments are now open for term three at the Cockatoo Community House. There are lots of fun activities for all ages, including dance, boxing, self-defence, work readiness, first aid and RSA, just to name a few. For more information call 5968 9031.
Country music club
The Upwey Country Music Club is presenting its next Walk Up Open Mic concert on Sunday 7 July at the Guides Hall in Underwood Road, Ferntree Gully, from 12.15pm to 5pm. Artists perform songs in the country, bluegrass and folk genres. The hall can accomodate an audience of up to 100 people. New singers, musicians and bands are always welcome and a band or musician is available to back singers, if required. There is a $7 entrance charge ($5 for members) to help cover costs. The club runs regular concerts on the first Sunday of each month at the Guides Hall. Inquiries: Graham 5964 8298.
I sense clowns
Get clowning and capering like a professional with the raucous folk from RUCCIS. Burrinja will once more be morphing into a Big Top these Winter Holidays for the seventh annual Circus Festival with an array of professional shows, student shows, classes and family activities for all skill levels and interests.
Tindale Memorial Garden
Friends of George Tindale Memorial Garden is hosting new plant sales on the second Saturday of each month from 10am to noon. Smaller in size, the Friends of Tindale Gardens sales will focus on seasonal plants, propagated from their collection and donated from the friends' gardens. Check the website for the latest monthly plant list. Bring a camera and capture the bright colours of the garden.