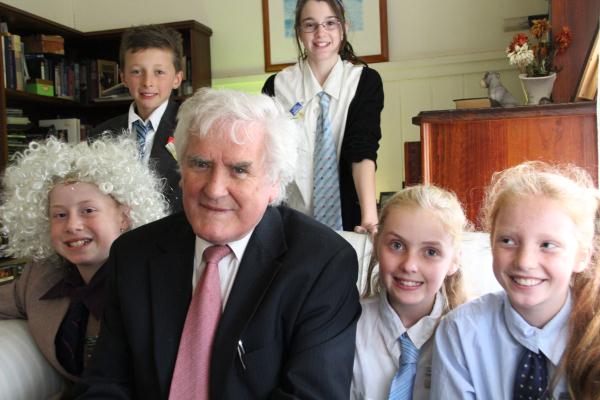 By MELISSA MEEHAN
SOME could say he's become part of the furniture, others say he's the very fabric of what makes a great school.
Monbulk Primary School principal Ray Yates said his goodbyes on Friday last week as he sent students off for school holidays.
While he is not retiring for another nine months, students dressed up in honour of their principal as he has no plans to return after his long service leave.
He's been teaching for 54 years, at Monbulk Primary School for 38 and principal for 28 of those.
To celebrate, students and staff dressed in their best suits and ties (some even added a touch of white to their hair).
He said it was hard to pick just one highlight of his career, but said it was wonderful to see former students on Friday to wish him good luck.
But Mr Yates isn't leaving just yet, on Monday he said he was planning on spending a few days during the holidays to clean up his office and tie up some loose ends.
"I have been very lucky to be a part of such a wonderful community," he said.
"The strength of these people often shows during tragedy, but in many fantastic, positive ways too."
An avid steam train buff, Mr Yates plans to continue his affiliation with local groups, but was hoping to head overseas and see some other trains.