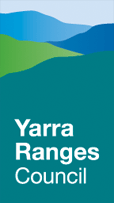 By Peter Douglas
A Selby family is hoping to move forward with their lives and without fear a second tree will crash through their property.
During a windstorm on 9 October last year, Mark and Lynne Westaway, and their children Brit and Liam, narrowly escaped with their lives after a towering tree fell onto their family home of 32 years.
Only 10 minutes before the fall, the family had been in the loungeroom that bore the brunt of the tree.
Instead, the tree fell just metres from Brit, leaving the family traumatised.
But, if a damaged home wasn't enough, that event hasn't been the end of their troubles.
The fallen tree was one of two 'sister trees' situated on an adjacent reserve, both of which Yarra Ranges Council arborists had deemed safe, despite the Westaway family raising concerns about 10 years before.
Still in fear over the October incident, the family believe it's only a matter of time before the remaining tree follows suit.
Mark said it could only fall in one direction, "right smack through the middle of our house".
But after arborists again declared the remaining tree safe in April this year, the family pleaded with council at its Tuesday 13 June meeting to have the tree removed.
Mark said the family didn't want to live in fear anymore.
"Only sheer chance decided whether or not that was a killer tree," he said.
"Now, this tree had been twice charged with the same assessment.
"After this tree came through our house, we requested another roadside appraisal for the remaining tree and, again, you've seen the recommendation.
"We can't understand this; I don't know what it takes … all history points towards a repeat event.
"We cannot understand how one tree … can be deemed more precious and valuable than our lives."
Mark said the remaining tree, although healthy, sits in an aquifer and is among a line of trees that have all fallen in the same direction, which is towards their house.
Lynne, who is a teacher at Selby Primary School, explained to the council the level of fear with which the family lived.
"It was a dreadful experience, as you can imagine," she said.
"The thunderous roar of it coming through the ceiling and completely obliterating our bedroom.
"If it had occurred at night, Mark and I wouldn't be here.
"Where most of the ceiling came down, that would've been on Mark."
She said Brit no longer lives in the house due to fear over the second tree and that the family now have in place a 'wind plan'.
"If it's 50km/h we go downstairs; 70km/h and we've been advised to leave," she said.
The last inspection and report of the remaining tree took place on 10 April this year.
The assessment recommended no action because the tree was considered to be healthy and structurally sound.
However, council voted against the recommendation, agreeing with the Westaway family that the tree needs to be removed.
Cr Mike Clarke said 'people' needed to be considered in arborist's reports.
"You can see the severe stress this family is under," he said.
"This is a family that contributes enormously to our community.
"I know we all want to protect trees, but … to me this is a black and white case where its sister tree has come down and it was a healthy tree, just as healthy as this one."
Cr Tim Heenan added: "The family has been put under enormous stress and I think we need to do the right thing and have this tree removed. It's fairly simple".