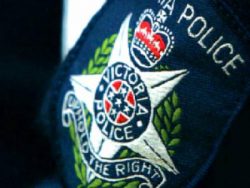 By Derek Schlennstedt
Yarra Glen Police are investigating three separate incidents over the last eight weeks where property fences have been cut in the vicinity of Glenview Road and Eltham-Yarra Glen Road, in Yarra Glen.
In two of the incidents cattle were grazing in paddocks where the fences were cut, and in the latest incident which occurred between 4.30pm on 6 August and 8am on 7 August, five cattle escaped and had to be rounded up before they got onto the roadway.
Sergeant Richard Coulson at Yarra Glen police said he was perplexed as to why someone would cut the fences and added that this type of offending could clearly have serious consequences if a vehicle struck a cow.
Sgt Coulson urged anyone with any information to contact Yarra Glen police on 9730 1296.