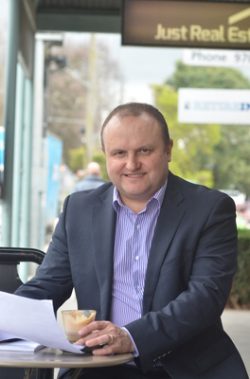 By Peter Douglas
La Trobe MP Jason Wood has engaged in a media offensive amid the biannual Council of Australian Governments meeting, spruiking his plans to toughen pre-emptive terrorism powers.
As Prime Minister Malcolm Turnbull, state ministers and local government leaders prepared to table issues at the 5 October meeting, Mr Wood took to various national media outlets – as well as social media – to raise the profile of his proposed changes.
Most significant among the proposals is giving police powers to request court ordered restrictions on any person of interest.
This would include enforcing counselling and curfews, restricting internet usage and any associations with other extremists.
In addition, foreigners on a visa would be given one month to enrol in a de-radicalisation program, or face being deported.
Mr Wood said the threat of terrorism cells being active in the region was a real concern, particularly in the south of his electorate, which includes Gembrook-Cockatoo, Officer, Beaconsfield, Berwick and Narre Warren.
"At present, it's a wait and see approach – police don't have the resources to constantly monitor anyone they have serious concerns about," Mr Wood said.
"We don't have those kinds of resources in Australia.
"Under these changes, these people of interest would face a court and potentially face community protection orders.
"It's no good waiting until they've committed a terrorist attack. I believe this will make a positive difference to Australians."
Mr Wood is a former police officer and member of the counter-terrorism unit.
He said the preventative detention legislation – as it stands – is inadequate and further powers need to be enacted.
Mr Wood has cited the case of Abdul Benbrika, who was convicted of leading a terrorist network and is believed to have considered targeting the MCG.
Previously, Benbrika was ordered out of Australia three times, but eventually allowed to stay in the country.
Mr Wood spoke on Sky News, Channel 7 and wrote a detailed opinion piece in the Herald Sun.
Reports have indicated terrorism is high on the COAG agenda, including making it an offence to possess instructional terrorism material and to make terrorism hoaxes.