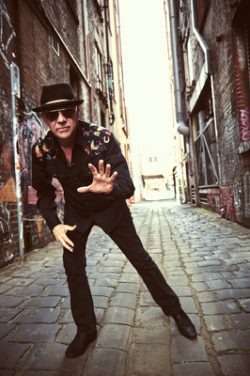 The majestic township of Marysville will come alive this month when the Jazz and Blues Weekend hits town from Friday to Sunday, 20-22 October.
The annual award-winning event is set to celebrate music, food, wine and community with live performances, workshops, a street parade, live to air radio broadcast, and an auction of a Maton guitar signed by the weekend's performing artists.
The auction of the Maton M225 Natural Series acoustic guitar and case will take place on Friday evening at the Community Centre Stadium between 8.30am and 9pm.
Joining the many hot acts at this year's festival will be the Jackson Four, an internationally renowned blues, groove and swing jazz Hammond B3 quartet.
They've recently arrived back in the country from the UK and will before over the weekend of 20-22 October.
The quartet landed this week to the news that their new release, 'Kool Kats – The Jackson Four', is top five in the Australian Blues and Roots radio chart.
The Jackson Four will perform for the first time at the Marysville Jazz and Blues Weekend from 9.30pm to 11pm, on Saturday 21 October.
They will appear on stage one at the Vibe Hotel and Conference Centre.
For ticket details, visit www.marysvillejazzandblues.com.