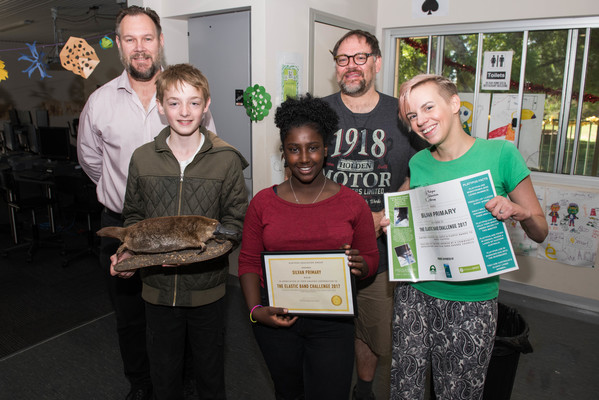 Silvan Primary School was recently presented with a gold certificate after winning the Platypus Education Group Elastic Band Challenge, preventing plastic from ending up in our waterways.
The school managed to collect the most elastic plastic bands from car parks, playgrounds and around the home to protect the platypus who often end up entangled in them and don't survive.
About 600 school students took part in the challenge from 10 participating Yarra Ranges schools.
Deputy Mayor and Chandler Ward Councillor Tony Stevenson said the students had collected 1,885 bands which averages out to 47 bands per student.
"We are very proud of the efforts of these students to protect the platypus, a much-loved Australian icon, and our environment," Cr Stevenson said.
"This generation of budding conservationists are certainly leading by example."The Platypus Education Group program is supported by Yarra Ranges Council's Community Development Grants program.