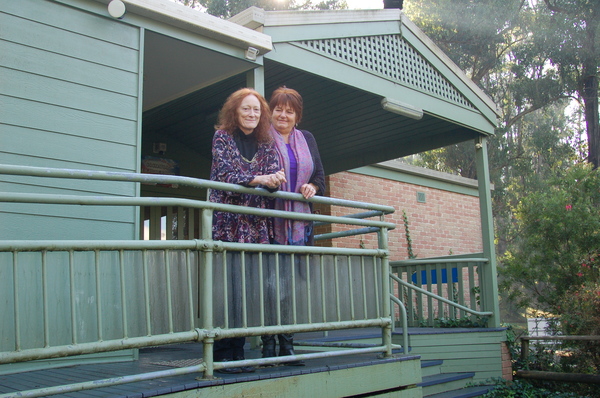 By Peter Douglas
Cash prizes are on offer for ideas that could help to revitalise the waning Cockatoo Neighbourhood House.
After the much-loved community asset announced its closure in October last year, Cardinia Shire had promised to help stakeholders develop a new operating model to ensure programs and services could continue.
An independent consultant, the Cockatoo community, council and the Department of Health and Human Services (DHHS) are all behind the renewed drive.
The first initiative has been to launch a feedback process, during which the brightest ideas could win entrants a voucher of $100 (first place), $50 (second place) or $25 (third place).
Cardinia Shire Ranges Ward councillor, Cr Leticia Wilmot, said the agency partners recognise the importance of this service and are committed to working closely within the community on the revitalisation project.
"As a Cockatoo community member myself, I can attest to how much our community values community programs and the Neighbourhood House is a very important asset for delivering these," Cr Willmot said.
"Council and DHHS, with the support of ECHO Youth and Family Services, have ensured the facility remains open, so that essential programs and services continue to be delivered.
"I would like to thank the community members who have been involved in keeping it afloat and encourage the broader community to get involved in this next exciting stage to revitalise this important service."
A design reference group has been established, comprising community representatives and agency professionals – working alongside council, DHHS, and independent consultants Foresight Lane – to seek community input into the future operating model.
Ranges Ward councillors Jeff Springfield and Brett Owen have encouraged local community members to get involved and have their say.
"Cockatoo, this is your chance to actually shape the future of a much-loved community asset – to really make it your own. All ideas, great or small, are valuable and will help in identifying how the neighbourhood house can become an active, vital community service for years to come," Cr Brett Owen said.
The announcement comes after last November Cardinia Shire confirmed funding had ceased for the neighbourhood house.
The shire annually funds the Cardinia Shire neighbourhood house cluster, which comprises eight neighbourhood houses around the municipality.
Though, these neighbourhood houses are bound to meet the requirements of Cardinia Shire's 'funding and service agreement'.
The shire contends that Cockatoo Neighbourhood House had failed to meet this agreement.
Courses were to continue to run for the remainder of last year and into early this year.
Meanwhile, community members can have their say before 5pm on Friday 29 June and get more information at www.cardinia,vic.gov.au/haveyoursay.
Additionally, the most voted ideas submitted on the OurSay forum will be in with a chance to win one of three prizes at www.oursay.org/cardinia/neighbourhood-house-cockatoo.