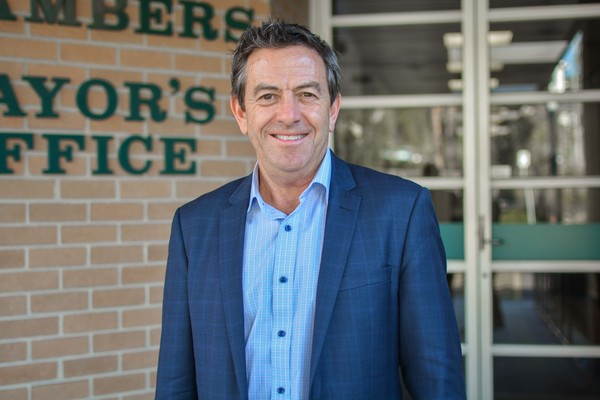 By Derek Schlennstedt
Councillor Mike Clarke made a stand at the Yarra Ranges Council meeting on 26 June, voting against this year's Council Budget.
Putting a metaphorical 'line in the sand,' Councillor Clarke said he would not support a budget that allocates only $9.59 of every $100 from ratepayers towards roads, drainage and footpaths.
"As I have said before I cannot support the budget aspect of this item in respect to roads and drainage still not receiving more funding," he said.
"We've seen the public submissions and how many of them are about roads."
"I think that council needs to respond to that demand by increasing the budget for roads, and drainage."
"I'm putting a line in the sand tonight to make a point that I would like to see in the future more funding going toward roads."
Of the $64.29 million budget for 2018-19, Council will spend $6.44 million on roads, $2.26 million on drainage and $4.87 million on footpaths.
An average rate rise of 2.25% means the Council will collect an extra $3.6 million more than last year.
In the 2017 local government community satisfaction survey, roads were identified in the top three areas that required improvement.
"It is one of our four pillars of quality infrastructure and liveable places … we just don't seem to be living up to that," Cr Clarke said.
"I'd like to see a program going forward on how we can achieve a budget adjustment in order to improve these areas that are such a big importance to the community."
By July 2019 the council is expected to be $23.1 million in surplus.
Councillor Jim Child said that Council is in a 'very good financial position' and with this budget will continue to be into the future.
"We are in a very good space as far as our future is concerned in regards to our financial position.
"We've been able to maintain that position in regards to rate capping to be able to achieve those services back to our residents, but above all we've been able to continue on with a commitment to a strong capital works program."