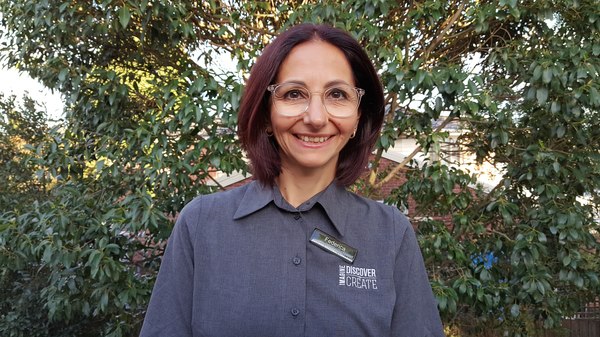 By Derek Schlennstedt
What is something people don't know about you?
I am originally from Italy but quite often people can't pick up where my accent is from. They often think I'm French or Eastern European.
What has been your most memorable moment?
I had three: the birth of my three sons.
What would your final meal be?
Pasta in any form or shape or sauce – I'm Italian!
What event, past or present or future would you like to witness?
Having just visited the Hall of Mirrors in Versailles I would like to have witnessed the signing of the Armistice which ended the horror of the First World War.
What is your favourite television show?
I love the Poldark series. I discovered it here in Australia and I became enchanted by it, although I have only watched the new series and not the original series from the 1970s.
What is your favourite book?
I have the best job in the world. I work in a library and I am surrounded by books. It is too difficult to nominate any particular one.
What six guests, dead or alive, would you invite to a dinner party?
I would love to invite Dante Alighieri, Leonardo Da Vinci, Lorenzo De Medici, Martin Luther King, Michelle Obama and Malala Yousafzai.
What was your first and best film?
La vita e' Bella "Life is beautiful" by Roberto Benigni. It portrays the Italian experience of the holocaust in a way that is deeply moving but without dwelling on the horror.
What are you working on right now?
As the new Team Leader of the Belgrave library I am working on perfecting my job and learning about the local community to be able to provide an outstanding library service.
Which object that you've lost do you wish you still had?
My family and childhood photos which I left behind when I migrated to Australia.