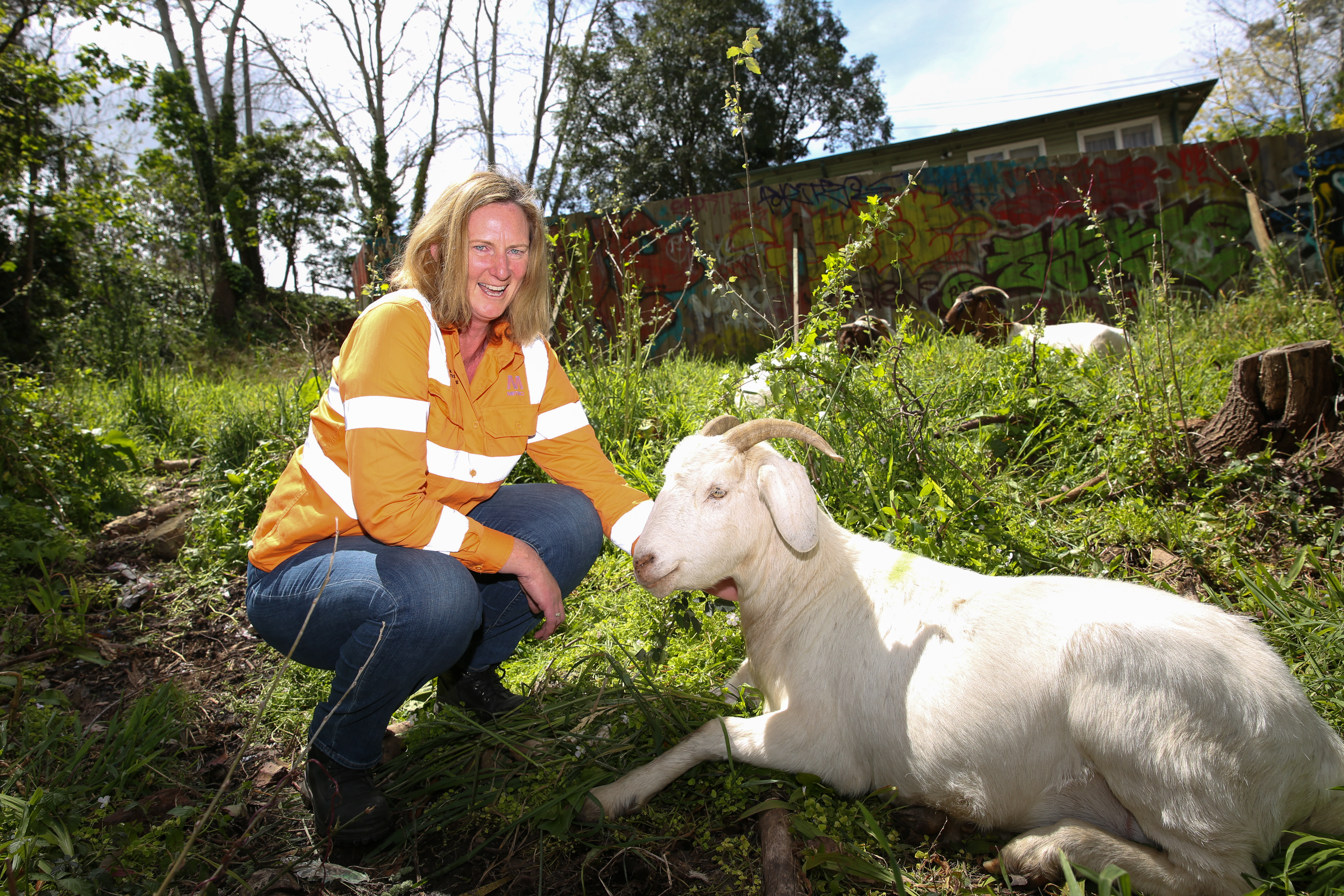 By Derek Schlennstedt
Humans and animals living together in harmony – you love to see it.
A herd of hungry goats is being used to control out-of-control weeds, berries and grass at Belgrave train station.
Metro Trains hired six of the living lawnmowers from grazing company GrazeAway on Wednesday 16 October to eat away the overgrown greenery abutting Belgrave Station.
Metro Trains Vegetation Manager Katrina Lewis said that from next week onwards, six goats will be deployed to Belgrave Station where they will provide a more environmentally sustainable method to control weeds in a nearby section of bushland.
"Metro Trains is always looking at new ways to control weeds around metropolitan stations," Ms Lewis said.
"Metro has leased six goats from GrazeAway to remove weeds along the network in areas that are traditionally hard to access."
"To get the site prepared, we have fenced off the area, while all the necessary water, shelter and veterinary checks are to be provided by GrazeAway."
Up to 30 goats will be deployed at the half-hectare site within the next few months.
The new weed clearing squadron even have their own call sign: the Puffing Billy Goats.
Metro is also preparing two sites at Upper Ferntree Gully where more goats will live. It is expected they will begin their important work in November.
Ms Lewis told the Mail that by outsourcing the work to goats, the weeds can be dealt with without the need for herbicides, which will allow native trees to flourish.
Like the mafiosa of the weed world, Goats are professional weed whackers by nature and will chew on and taste just about anything remotely resembling plant matter.