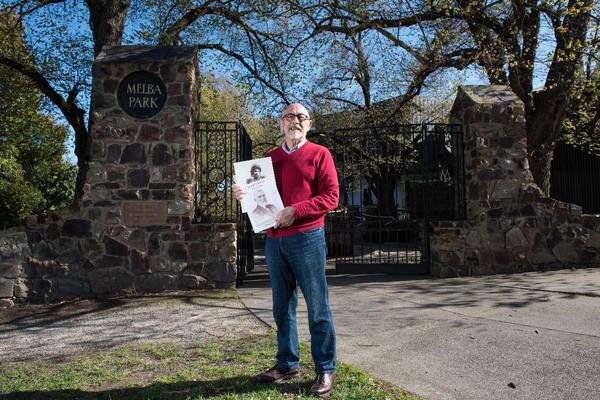 Lilydale's Melba Park gates will undergo restoration works next month to protect the valuable heritage-listed asset for years to come.
Sitting in the heart of Lilydale, the stone wall was originally commissioned in 1927 by Dame Nellie Melba in honour of her father David Mitchell.
The Yarra Ranges Council claimed that the wall – originally made from Cave Hill quarry stone – has suffered from wear and tear, with pieces of stone now missing and cracks causing water damage and structural issues.
The council's restoration project aims to restore the famous stone wall back to its original condition while following strict heritage guidelines.
Lilydale and District Historical Society Treasurer, Phillip Burton, recalled Melba and Mitchell's presence in Lilydale.
"It's fantastic because they're a really big part of Lilydale's history. David Mitchell was such an important man and Melba was the biggest celebrity you could imagine," he said.
"When we take kids around, we say, if you could bump into the number one superstar today – Taylor Swift is the one they normally come up with – imagine you could bump into her on the street.
"And of course she would walk around the streets – she was part of Lilydale, she absolutely adored Lilydale and Coldstream."
According to Yarra Ranges Council, a project control group will oversee each stage of the restoration and work closely with the tenderer, Meg Surmon, who has worked on restoration projects with Millstone Pty Ltd for four years.
The wrought iron gates with the letters D and M as part of their design will be treated with a protective coating and painted to match the original colour.
Meanwhile, the wall will be partially dismantled and rebuilt.
Mayor Tony Stevenson said he was excited about the project and that it's important to look after the gates so that Melba's story lives on.
"Melba was a great legend of her time and someone we can be really proud of," he said
"Her father, David Mitchell was equally significant to the area and is responsible for some incredible architecture, including the Royal Exhibition Building in Carlton.
"Mitchell and Melba contributed a great deal to our local economy, so as a community, we owe them a lot."
The restorations are expected to take about a month to complete.