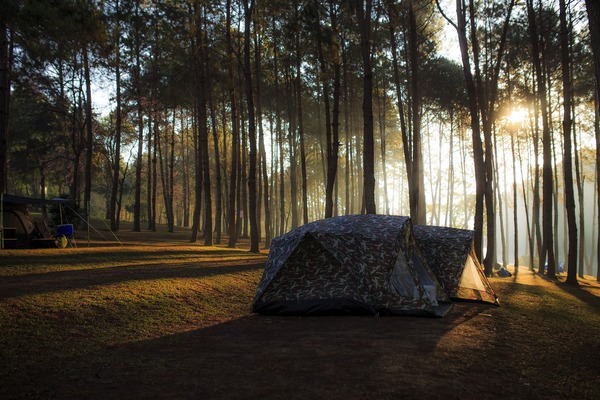 By Romy Stephens
With thousands of Victorians set to miss out on Easter long weekend camping this year due to Covid-19, a new initiative has been created to encourage people to set up camp at home.
The Caravan Industry Association of Australia has organised Camp at Home Heroes, which will see families, couples or housemates engage in camping activities at home and share experiences via social media.
People are being encouraged to set up camp in their backyards, living rooms and balconies as part of the event.
The industry's marketing and communication manager, Keelan Howard, said it's a more important time than ever to engage in beneficial activities like camping.
"Remaining positive and trying to continue some normality in our lives is more important than ever in these challenging times," he said.
"Camping offers so many benefits to our health both physically and mentally, and these benefits can still be enjoyed from your own home."
At this time of year, more than 300,000 Australians would typically go camping over the Easter long weekend.
However, Covid-19 restrictions have seen the closure of campgrounds and high visitation sites across Victoria.
The camping at home initiative is hoped to support a tourism industry that has been hit hard this year due to the summer of bushfires and now, the coronavirus pandemic.
To get involved, visit the Let's Go Caravan and Camping Facebook page for competitions and tips to camp at home.
Videos and images can also be shared with the tag #holidayathome and #campathomeheroes.