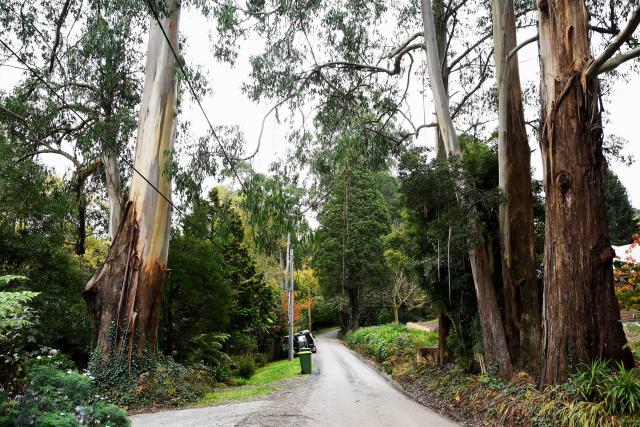 By Tyler Wright
The Yarra Ranges Council has unanimously agreed to investigate concerns from Ferny Creek residents regarding overhanging trees and foliage along Jacka and Macnamara Street.
A petition, signed by 30 locals and submitted to Council's meeting on Tuesday 10 May, called for the establishment of responsibility for the maintenance of trees on private property which reach onto the nature strip.
There have been four incidents involving fallen trees since March this year with Ausnet recently visiting the site stating they were responsible for clearing anything over powerlines up to 30 centimetres long, but no longer.
A dead branch was entered into a report by the staff member, but there was no guaranteed action plan.
Judy Mraz spoke as a representative of those who signed the petition and requested the heavy foliage be pruned to prevent injury and power outages.
"We would like the tree branches that are hanging over the nature strip and the road assessed to see if any are diseased or if they're so heavily laden… that they be trimmed," Ms Mraz said.
"Many residents were sharing their frustrations and fears about the number of incidents in such a short period of time.".
The issue of trees on private properties producing overhanging branches onto the road and nature strip was also raised.
"I'd like to acknowledge that council has responded to both of the last two incidents by positively responding to requests to send a mulcher in to mulch the tree debris," Ms Mraz said.
Mayor Councillor Jim Child said the recommendation submitted was to receive and note the contents of the petition, refer that to the appropriate officer and commence an investigation.
Both Councillor Andrew Fullagar and Councillor Richard Higgins approved the motion.
"I'd like to reassure the petitioners that we take their safety seriously and I recommend that we do follow this up with our council officers," Cr Fullagar said.
"Giving the locals a bit of confidence after an inspection is a good thing, so I'm more than happy for this to happen," Cr Higgins said.
There were no objections to the motion.