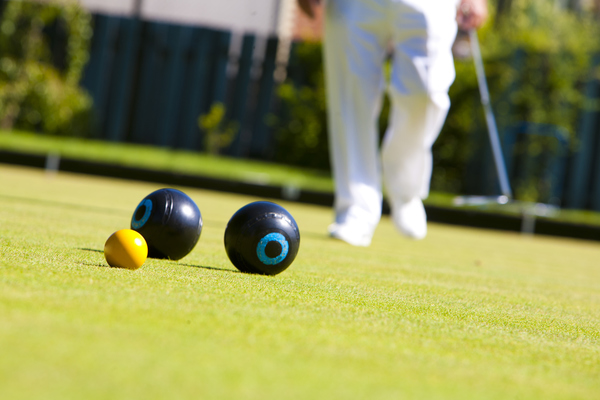 Monbulk Bowls Club's number one team, third on the ladder, played fourth-placed Bayswater at Bayswater.
Monbulk 1 started slowly and took a number of ends to adapt to the green.
This meant that Bayswater was able to establish a handy lead of 20 shots.
After a rain delay, Monbulk lifted its game and came right back at Bayswater to fall short by two shots, 76 to 78.
Dion Addison's rink had a good win by six shots, 24 to 18.
Brian Smith's rink chipped away all day to win by five shots, 19 to 14.
Andrew Bell's rink was down by eight shots after nine ends but recovered well to win by four shots.
Eric Markham's rink was never in the hunt and lost by 17 shots, 11 to 28.
Monbulk maintained third position on the ladder but it is a close contest for positions in the top four.
Monbulk 2 travelled to Carrum and was 16 shots up at the half-way mark when a thunderstorm intervened and led to the match being a washout, with both teams sharing the points.
Monbulk was still able to maintain its position on top of the ladder despite this result.
Monbulk 3 moved into the top four with a win over Heatherdale at home by seven shots, 42 to 35.
Doug Elliot's rink had a resounding win by 14 shots, 28 to 14, while Peter Hiscox's rink went down by seven shots, 14 to 21.
On Tuesday 11 December, Monbulk 1 went to Mooroolbark where a close match saw the home side get home by four shots, 52 to 56.
Eric Markham's rink had a close tussle but was eventually able to take the points by three shots, 17 to 14.
Richard Cookson's rink had a terrific rink by 15 shots, 28 to 13, while Andrew Bell's rink had a difficult day losing by 22 shots, seven to 29.
Monbulk 2 played away against Heathmont.
Eric Furby's team won 11 out of the 21 ends but dropped several multiples along the way and finished with a rare loss, 17 shots to 23.
Peter Francis' team looked confident at eight shots up after the 18th end.
But then they dropped a seven and a one to go into the final end with scores level.
They managed to snaffle two shots on that last end to narrowly win the game 23 shots to 21. Graeme Goller's team led for most of the day and had another good win 27 shots to 18.
Overall, Monbulk had a close win 67 shots to 62.
Monbulk 3 played at home against Bayswater.
Barry Adshead's team had a strong win, 28 shots to 14.
Mike Harris' team had a win 24 shots to 16, and Don Barnetson's team had the best win, 24 shots to nine.
So overall, Monbulk had a strong win 76 shots to 39 and this put the side in the top four.
Night Owls bowls is running on Thursday nights and starts at 7.30pm.
Guests should dress casually and wear flat-soled shoes.
Bowls can be provided and players of all abilities are encouraged to attend.
Single players or teams can be accommodated.
Call the club on 9756 6183 to play or sign up in the foyer.