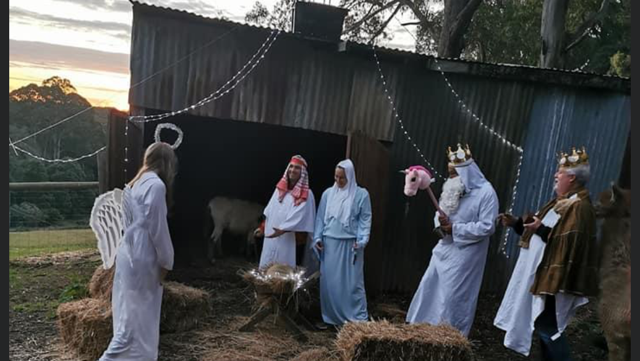 By Parker McKenzie
The community in Emerald can look forward to a light-hearted Christmas pantomime show for a good cause over the Holiday period.
Featuring well known characters played by community members, the event is being held for the second consecutive by Vibe Health and Fitness to help raise funds for the SES.
Vibe Fitness owner Tiffany Smith said she came up with the idea last year because there was no carols by candlelight in Emerald to bring the community together.
"I thought people needed something to look forward to," she said.
"We have a large property with a large public area out the front so I thought I would put on a show and have Santa drop by."
A pantomime is a theatrical entertainment show featuring music, comedy and jokes usually produced around Christmas time.
Mrs Smith said she uses the animals on her property to run a fun Christmas event where people can expect fun, music, lights and a visit from Shrek, Olaf and Santa.
"I have lots of animals which helped with the nativity scene and lots of costumes," she said.
"I enlisted some friends and family as cast members too. I think with all the experiences we have missed out on, people connecting with carols and fun is important."
The event will run at 8pm on 18 and 19 December at 78 Beaconsfield-Emerald Road, Emerald.
Donations to Emerald SES are welcome but not required at the free event.