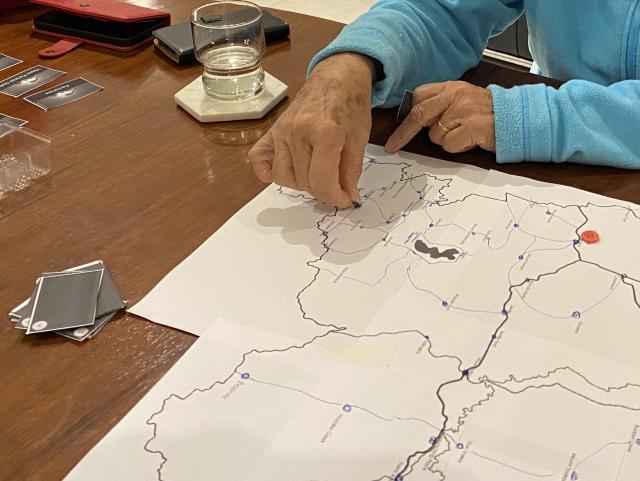 The Art Attack Board Game will soon be arriving, with two special launch dates announced for the initiative created by local artist and writer Jenni Ivins.
The lift-out game board and 72 GO-TO cards will be published in all six Star Mail newspapers on Tuesday 24th May 2022 and a different set of 72 GO-TO cards will be released on Tuesday 31 May.
The game will allow local families to learn more about the region, with quirky tales and imagery to set the scene on the cards.
Many wonderful subjects have been captured by some talented local photographers to help fill the pages.
The release follows months of collaboration between Ms Ivins and the local community as she's discovered and discussed what people value most in the shire.
"We have had a fantastic response to the project, which is one of Yarra Ranges Shire Council's Art Attack projects to support the community as we emerge from the pandemic," Ms Ivins said.
"The cards in next week's papers will contain photos representing as many different participants as possible," she said.
The PDF version of the game will also be available on Yarra Ranges Council's website and will include a list of participants.
Over 400 cards will be available from the 'Connecting Communities – Yarra Ranges Shire' Facebook group and www.MindDrawing.net in June.
There will be two sizes of GO-TO cards in the PDFs. The larger size will be great for those with impaired vision, as well as for those who want to enjoy the fabulous photography.
Ms Ivins has designed two board games for Star News Group — the owner of this publication — with A Part Together, Ms Ivins boardgame about Cardinia Shire which was published in the Pakenham Gazette, winning the Best Community Campaign Award at the 2021 Country Press Awards.