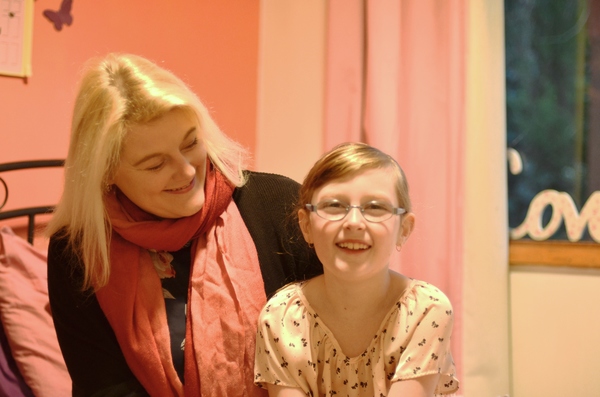 By VICTORIA STONE-MEADOWS
A MONBULK family is seeking donations to raise funds for a registered assistance dog for their daughter.
Rachael Grooby is not your average nine-year-old girl.
She has been battling with many illnesses in her short life and needs the help of an assistance dog to get her through the days.
Diagnosed with epilepsy and migraines, Rachael also completely lost vision in her left eye three years ago which has greatly reduced her mobility.
Due to her other conditions, Rachael also suffers from extreme anxiety which stops her doing things that any other child can do with ease.
Rachael's mother Belinda Grooby said that her daughter needed something to help with these conditions.
"She wants to be a regular child," Mrs Grooby said.
"Her world continues to get smaller and all you want as a parent is to make your kid feel better."
The Grooby family is seeking assistance from the community to raise $25,000 for a registered assistance dog from Smart Pups.
The assistance dogs trained by Smart Pups are used in the child's life to increase things like independence, safety, confidence, and social interaction while helping to relieve stress, anxiety, and isolation.
The assistance dogs have the same rights as a guide dog so will be a constant companion for Rachael.
For the last six months Rachel has lost even more confidence and cannot cope with being in a crowd, limiting her ability to attend school without inducing an anxiety attack.
"To purchase and train an assistance dog – that would make the world of difference to Rachael," Mrs Grooby said.
The assistance dog works as helper for Rachael to guide her through everyday activities like walking to school, sleeping through the night and helping her mum with grocery shopping.
Mrs Grooby said that although it took a lot of money, they would not give up trying to raise the funds.
"Like many families, we don't have a spare $25,000 lying around but we are committed to raising this money," Mrs Grooby said.
The type of assistance dog the Grooby family is trying to purchase for Rachael will have special 'task specific' training so the dog can assist Rachael with handling day-to-day routines as well as alert her parents of an oncoming epileptic seizure.
Rachael said she was very excited about having an assistance dog and believed it would make a huge difference in how she went about her life.
"The dog will help me to not trip over things," she said.
People can donate to Rachael's cause via her Go Fund Me campaign at www.gofundme.com/wnvw5w.