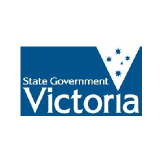 By Peter Douglas
Yarra Ranges' state MPs are expecting to debate the assisted dying Bill well into the late hours of tonight.
Monbulk MP and Victorian Deputy Leader James Merlino has been particularly vocal in questioning the present Bill before the Victorian Parliament, which would legalise assisted dying for the terminally ill.
Although being billed as one of the most conservative legislations of its kind globally, Mr Merlino has not been alone in voicing concerns over many aspects of the Bill.
Interestingly, many of Mr Merlino's issues with the Bill – which is a conscience vote – go against those of his counterpart and Victorian Labour Leader, Daniel Andrews.
Mr Merlino put forward five amendments to the Bill, all of which have been defeated in Parliament.
Those included measures to address inequality over best practice palliative care, uncertainties about the substances to be used, the risk of doctor-shopping and inadequate safeguards.
"This Parliament is contemplating … state-sanctioned suicide, forever changing the doctor-patient relationship," Mr Merlino told Parliament.
"The legislation provides for assisted suicide at a 12-month prognosis, not the six months provided for in Oregon.
"Ours is not the most conservative model. We have all heard stories about people surviving well-past a 12-month prognosis. We all know those stories. Doctors can get it wrong."
Eildon MP Cindy McLeish, who has also spoken in Parliament, told the Mail she expected a long and complex debate over the issue.
Ms McLeish said she agreed with the sentiment of Mr Merlino's arguments and wanted further review of the Bill.
In fact, she introduced two of her own amendments.
Firstly, this included the reduction of access from a 12-month prognosis to six months.
Secondly, ineligibility if the person is suffering from a treatable mental illness. This includes the requirement of a referral by an assessing practitioner to a specialist determination of a treatable mental illness (e.g. depression) if the assessor is unable to determine this for themselves.
Ms McLeish said: "Although relatively simple, the amendments require a number of consequential amendments throughout the Bill".
However, Mr Andrews backed the Bill confidently, saying it was long overdue in Victoria.
"This (assisted dying) is happening, quietly and violently, in our suburbs and towns. Every year, 50 people experiencing an irreversible deterioration in physical health are resorting to … the 'final cry of human desperation'," Mr Andrews told Parliament.
"Fifty people a year are vanishing in lonely, desperate and unspeakable ways – 50 people who the coroner says have made an 'absolute clear decision' that no reasonable offer to support or relief could possibly temper."
Meanwhile, Evelyn MP Christine Fyffe said she would not support the Bill, with her major concerns surrounding the drugs to be used.
"I've got concerns about the cocktail of drugs to be used, there've been reports of people vomiting up the drug and not ingesting it all. Also, if the person doesn't use the drugs and they're kept on premises – what happens then?" she said.
"There's also been no conversation with the Federal Government about who will pay for these drugs."
Gembrook MP Brad Battin also has an issue with the proposed drugs.
Mr Battin doesn't want to see a new drug enter the market, but wants to consider an option of following the lead of other countries.
State of play for MPs in the Yarra Ranges, as of Thursday 19 October:
* James Merlino: Not supporting. Put forward amendments to the Bill, but which have been defeated.
* Cindy McLeish: Wants further review of the Bill; put forward her own amendments.
* Brad Battin: Issue with the type of drug being proposed; wants to see a tried and tested drug used.
* Christine Fyffe: Not supporting. Also, an issue with the type of drugs used, the costing and the security of those drugs.