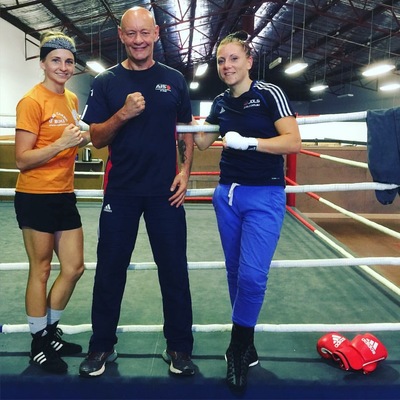 By Kath Gannaway
Boxing has been a life-time passion for Lilydale's Kelvin Bryant, starting as a young boy in Balmain in Sydney to the world amateur boxing stage.
Most critically, it has been, and is, a way of making a difference in the lives of young men and women who find a purpose in the sport.
Mr Bryant was awarded the Medal ( OAM) of the Order of Australia for service to boxing in the Queen's Birthday Honours List.
Having spent 45 years in the army at the rank of Sergeant, and specialising in physical training, he says the same disciplines come into play.
Among many roles, he has taken numerous Boxing Australia youth teams to overseas competitions and was coach at the National Centre of Excellence with Boxing Australia.
He is a board member of Boxing Victoria where he is a Level 1 presenter, served as State Amateur Boxing Coach and Coach at the Victoria Centre of Excellence and was a fitness instructor and boxing coach at the Harold Holt Aquatic Centre.
Founding the Collingwood Boxing Club in 2001 is a highlight of a long involvement in the sport.
The club provides an opportunity for people in need to engage in life through boxing – they include the homeless, members of the renowned Choir of Hard Knocks, and refugee youth.
Mr Bryant says it gives a sense of belonging.
"I've got a lot of the African boys coming in, a lot of kids from the high-rise who are beaut kids, and it gives them a really good sense of worth.
"We're quite a close-knit club where there's a lot of respect and they feel like they belong."
The army discipline and structure work, across the board in training young, and not so young, boxers who work very hard to reach their goals – whether at an elite level, or as a way of finding themselves.
"I enjoy what I'm doing and seeing some of the young girls and boys achieve their aims," Mr Bryant said.
"I box myself and I know it saved me from going down the wrong path.
"Some of the kids the police bring to me tend to get a lot out of it and I think it's a good leveler of anyone who has behaviour problems – it teaches self-discipline to get through the difficult stages of your life."
The Collingwood Boxing Club is in itself a 'centre of excellence' of multiculturism.
"It's not only kids, we have some 30-year old men, and one of just about every race, and it's the multiculturism that I really like – everybody treats everyone else equally."
A lifetime of contributing to others through his passion of boxing is not done with awards in mind, but Mr Bryant is happy to be honoured with an OAM.
"It's good," he says.