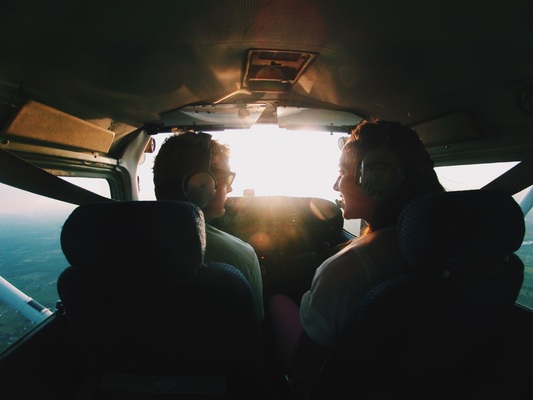 By Peter Douglas
Upwey-Tecoma pilot Oleg Kuznetsov is preparing to notch his 200th volunteer flight for the highly lauded Angel Flight service.
Mr Kuznetsov will reach the milestone on Monday 2 July, marking a significant date in his journey with the non-profit organisation, which has seen him provide free transport to country people who need to attend the city for medical appointments.
Regularly, Mr Kuznetsov flies to remote parts of rural Australia, including as far as northern NSW, to help families attend medical treatments and return home in the same day.
Without this service, it could take some families several days to travel to Melbourne and back from rural and regional towns.
Mr Kuznetsov said it was a win-win situation for him because he enjoys helping people and the service fulfils his passion for aviation.
"I started flying at age 14 in Russia in the military academy before the Soviet Union dissolved," Mr Kuznetsov said.
"When I moved to Australia, I wanted to continue to learn and continue my passion for flying. I eventually got my pilot's licence and became a commercial pilot.
"I enjoy the opportunity to help people. All the flights I've had are memorable; all the patients have their own stories."
Angel Flight pilots do not carry aeromedical staff or medical equipment, so they do not act as an alternative to the Royal Flying Doctor Service or Air Ambulance.
The service regularly coordinates as many as 20 flights per day.
Angel Flight chief executive officer, Marjorie Pagani, said Mr Kuznetsov's milestone was one to celebrate.
"Pilots like Oleg are the backbone of the Angel Flight community and without them, Angel Flight wouldn't exist," she said.
"The pilot gets to do something he loves, while helping people who really need help.
"Oleg has made an outstanding contribution to the community and has made a huge difference to the lives of many rural and regional people going through difficult times."
Established in April 2003, Angel Flight Australia is the initiative of Bill Bristow AM, an experienced businessman and pilot, and proud winner of the Australian of the Year Award Queensland 2005.
Angel Flight is funded by private donations from individuals, clubs and service clubs, companies – large and small – and deceased estates.
The volunteer pilot flight credentials exceed the requirements of the Civil Aviation Safety Authority (CASA) for the carriage of passengers.
To request a flight with Angel Flight Australia, visit www.angelflight.org.au or contact Angel Flight Australia on 1300 726 567.