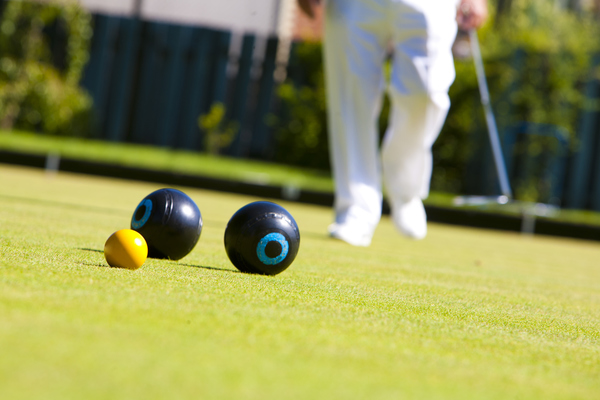 In round two of Saturday pennant on 13 October, Monbulk 1 bounced back from the previous week to record an excellent win at home over Bayswater by 78 shots to 56.
Monbulk 1 started slowly but eventually found the line and length to take the lead.
Eric Markham's rink had a strong win, as did Andrew Bell's rink, both winning by 14 shots, 25 to 11. Richard Cookson's rink had a closer win by four shots and Brian Smith's team suffered a loss by 10 shots, which in the end was a reasonable margin as they were well down early.
Monbulk 2 maintained their position on the top of the ladder, thrashing Carrum by 69 shots, 118 to 49.
Dick Coppin's rink with Jim Anderson bowling well won by 24 shots, 32 to eight.
Peter Donders' rink won by 20 shots, 32 to 12; Peter Francis' rink won by eight shots and Case Broekhoff's rink cruised home by 17 shots.
Monbulk 3 had a tough assignment playing at Heatherdale on grass.
Petr Hiscox's rink battled hard and were able to get on top of their opponents, winning by four shots.
Doug Elliot's rink had two bad ends which cost them the game, going down by 11 shots.
This meant Monbulk 3 lost to Heatherdale by seven shots, 38 to 45.
In Tuesday pennant, Monbulk 1 continued its great start to the season winning its third game in a row by defeating Chirnside Park at home by 16 shots, 66 to 50.
Andrew Bell's rink won handsomely by 19 shots, 33 to 14.
Richard Cookson's rink won by 3 shots and Eric Markham's rink went down by six shots.
Monbulk 2 took the points across all rinks against Vermont South at home, winning by 29 shots, 71 to 42.
Dick Coppin won by 15 shots, Peter Francis by 10 shots and Everett Hargreaves by four.
Monbulk 3 fought hard against Box Hill RSL away from home, winning one rink out of three to go down by 12 shots, 52 to 64.
Barry Adsheads' rink won by six shots, with newcomer Greg Meyers showing his skill during the match.
Mike Harris's and John Prudon's rinks both went down by nine shots.