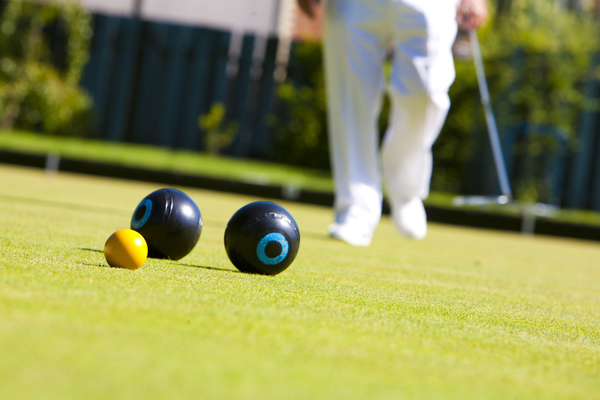 By Eric Markham
The Monbulk Bowls Club's first team travelled to Healesville on Saturday to tackle the fourth-placed side.
Healesville has a slow sand-filled synthetic green and this proved difficult for most of the Monbulk rinks.
Brian Smith was down zero to eight after three ends.
Richard Cookson was down two to nine after four ends and Eric Markham was down seven to 14 after six ends.
The only shining light was Andrew Bells' rink, which led 10 to two after six ends.
Healesville maintained a lead for most of the day and at the completion of the 15th end led by 19 shots.
This is when everything changed and Monbulk got on a roll.
They picked up two, fives and suddenly things became tight.
Monbulk thrived in this situation and hardly lost an end across the rinks to record an excellent win by 16 shots, 94 to 78.
Andrew Bells' rink won by 14 shots, 28 to 14.
Richard Cookson's rink won by nine shots, Brian Smith's won by three, and Eric Markham's rink went down by 10 shots.
Monbulk 3 played at Mount Waverley on grass and recorded a significant win by 28 shots, 53 to 25. Peter Hiscoxs' rink won by 21 shots, 31 to 10, and Doug Elliot's rink had a win by seven shots, 22 to 15.
On Tuesday, Monbulk 1 were able to maintain their unbeaten run and position on the top of the ladder by accounting for Warburton by 18 shots, 72 to 54.
Eric Markham's rink won by nine shots, 25 to 16.
Richard Cookson's rink won by seven shots and Andrew Bell's by two.
Monbulk 2 travelled to Heatherdale and found the going tough, losing by 20 shots, 50 to 70.
Dick Coppin's rink came back to earth after their record-breaking win the week, losing by 16 shots.
Everitt Hargreaves went down by eight shots, while Peter Francis' rink flew the flag winning by four shots, 24 to 20.
Monbulk 3 had a resounding win at home against Vermont South by 39 shots.
Eric Furby's rink won by 20 shots, 26 to six.
Barry Adshead's rink won by three shots and Ron Bishop, in his first time as skip, showed the way in his team's win by 16 shots, 28 to 12.
On Thursday 15 November, Night Owls bowls will start for the current season.
It begins at 7.30pm, the dress code is casual, and bowls can be provided.
Players of all abilities are encouraged to attend.
It is a great way to have fun and enjoy the game of bowls.
Single players or teams can be accommodated.
Ring the club or Dick on 0437952368 to play, or sign up in the foyer.