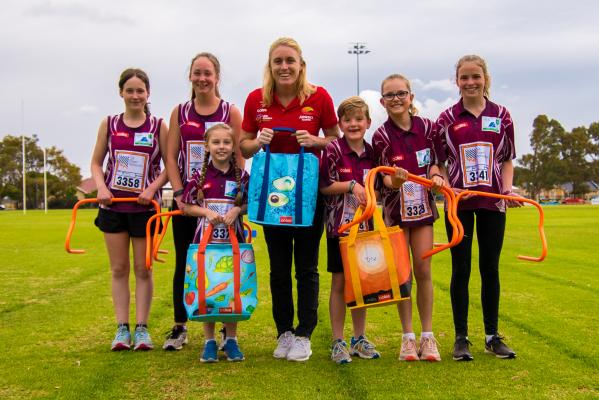 By Romy Stephens
Two athletics clubs in the outer eastern suburbs have been given funding boosts to help them prepare for the upcoming season.
Yarra Ranges Athletics and the Knox Little Athletics Centre have both received grants from Coles, as part of the Coles Little Athletics Community Fund.
The fund sees grassroots sports clubs from across the country share in $521,000 for sports equipment.
Yarra Ranges Athletics president Michael Clarke said the club's $4900 grant would go towards a new electronic starting kit, speakers and tablets.
He said the grant would help get athletes and volunteers back on track after what has been a tough year due to Covid-19.
"The new equipment will significantly improve the experience of our athletes, volunteers and their families and ensure our competition days can run more efficiently," he said.
Knox Little Athletics' president David Kearsley said his club would use the grant to purchase new radios, speakers and microphones.
"The grant will have a huge impact to our centre. The equipment will enable our centre to run
competitions more efficiently, improving the experience of both volunteers and athletes," he said.
The grants came amid research from the Australian Sports Foundation in July, which estimated that over 16,000 local sports clubs were at risk of closing due to the impacts of Covid-19.
Coles' state general manager, Mark O'Connor, said the company was pleased to support budding athletes and parent volunteers.
"We know it's been a difficult six months for everyone involved in community sport, particularly little athletes," he said.
"Coles is passionate about helping kids lead healthier, happier lives. That's why we're delighted to have raised more than $363,000 in Victoria and $1.68 million nationally for local sports clubs, through the Coles Little Athletics Community Fund, in just two years."
Funds for the grant are raised through the sale of specially marked chiller bags designed by Aussie kids.