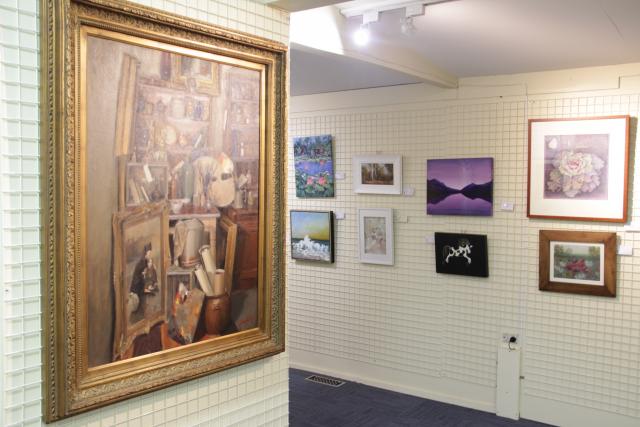 By Parker McKenzie
Sherbrooke Art Societies' Streeton, Roberts and McCubbin Awards Exhibition will be held over a two-month period, featuring around 70 artists exhibiting over 140 works of art.
From Saturday 30 April to Saturday 25 June, the Art Society will have the artwork on display at the Sherbrooke Art Gallery, where visitors can view the range of oil, acrylic, pastel and watercolour paintings.
Exhibition coordinator Leanne Vassallo said the artists with the best works will receive a monetary award, which does not need to be copies of Streeton, Roberts or McCubbin's art.
"The Arthur Streeton Award is for the best landscape, it's been going for some time now, and the winner receives a $1000 prize," she said.
"Another $1,000 prize is the Tom Roberts award for the best non-landscape and then there is also the Frederick McCubbin award for the best small painting, which is a $500 prize."
This year's exhibition is the 52nd year of the annual event, with entry remaining free. Entries of artwork close on 15 April.
Ms Vassalo said the history of art in the area would also be highlighted throughout the two-month period.
"We are interviewing the great-granddaughter of Tom Roberts for a talk," she said.
"We are also in talks with the historical society of Monbulk on the history of the arts throughout the hills."
The 2022 Streeton, Roberts and McCubbin Awards Exhibition will be the first held in over two years because of the Covid-19 pandemic.
Ms Vassalo said art from around Australia would feature in the exhibition.
"We've received entries from Tasmania and also from Queensland," she said.
"People send in art from all over the place."
The Sherbrooke Art Society was established in 1966 by local artist Jack Montgomery, to provide opportunities to professional artists through meeting and collaborating with each other.
Both the Sherbrooke Art Society and the gallery are run by volunteers. The Gallery is located at 62 Monbulk Road, Belgrave.
More information can be found at www.sherbrookegallery.com