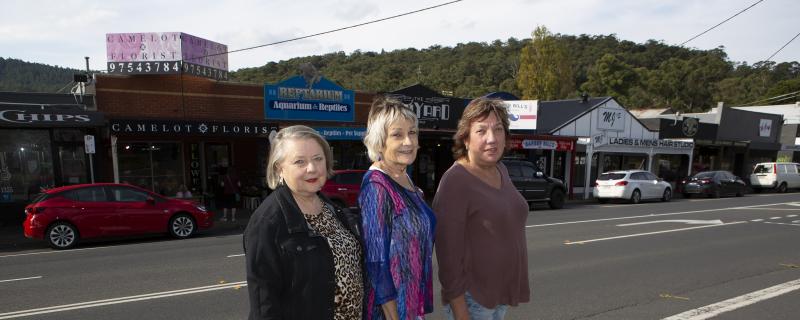 By Parker McKenzie
An event for senior members of the community to reconnect, share memories and enjoy each other's company will be held in Tecoma on Sunday 15 May.
The Old Time Get Together at Tecoma Primary School is a social community event where people can discuss past times, with a collage of photos of Tecoma, Upwey and Belgrave being shown by the Southern Foothills Historical Society.
Organiser Marion Preston said restrictions have made the past few years difficult for seniors members of the community.
"It is not a school reunion, it is an event for the people of the locality to return to their roots, reconnect and recall their happy days living in Tecoma," she said.
"The gathering was set for March 2020, but lockdown put an end to it."
Ms Preston said the idea came about at the wake of her friend Jean Speedie, who passed away in December 2019 at age 101.
"Jean's funeral was a big deal being the daughter of pioneers throughout the Dandenong Ranges. Friends and relatives travelled large distances to pay their respect," she said.
"During refreshments, all the young-looking oldies — and they were looking very spiffy — were animated and enthusiastic in recalling their early days living in the hills. It was like a gathering of the clans,
"Listening to their conversation, three like-minded women asked would you be interested in a get-together. The response was an enthusiastic yes."
The Tecoma Old Time Get Together will run from 11am to 4pm. Tecoma Primary has offered the use of its facilities, and more information can be found on the Tecoma Old Time Get Together Facebook group.