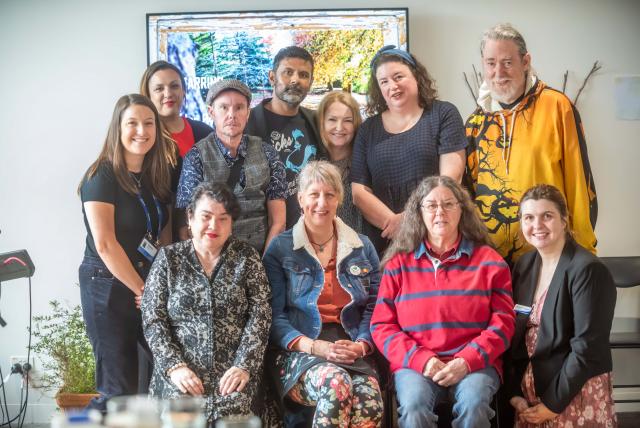 By Eleanor Wilson
The voices of spoken word poets filled Emerald's Hills Hub with passion on Sunday 15 October, with the It's A Mad World poetry event.
A series of performers, including feature poet Sandy Jeffs OAM, bravely opened up on their mental health experiences including schizophrenia and bipolar disorder to a crowd of about 40, including Cardinia Shire councillor Stephanie Davies.
Event organiser Michelle Write said she received positive feedback from the event, which was made possible through the Cardinia Arts Small Change Grant.
"Both the performers and the audience felt it was a relaxed atmosphere," Ms Write said.
"It was really important that there would be a place the performers felt they could tell their stories
"The audience were very supportive and empathetic as well and you don't always get that when it comes to mental health."
Ms Write said she hoped the event helped to break down negative stereotypes associated with mental health diagnoses such as schizophrenia.
"One of the reasons sometimes the abuse continues to happen in the mental health system is because we get a bad wrap and people make us out as violent.
"The reality is more people are abused by the system than any harm they've done to any persons.
"I wanted to provide a safe, accessible environment for mature aged artists with mental health challenges to tell their stories and feel heard and supported while doing so and I felt that's what we achieved."
The event was emceed by Schizy Inc founder Heidi Everett, whose lived-experience led arts collective aims to help individuals reclaim their mental health realities through arts workshops, events and projects.
Ms Write said she hopes she can continue to encourage community members living with mental health challenges through creative expression.
"We definitely want to keep going out there and getting people to know who we are and what we do."