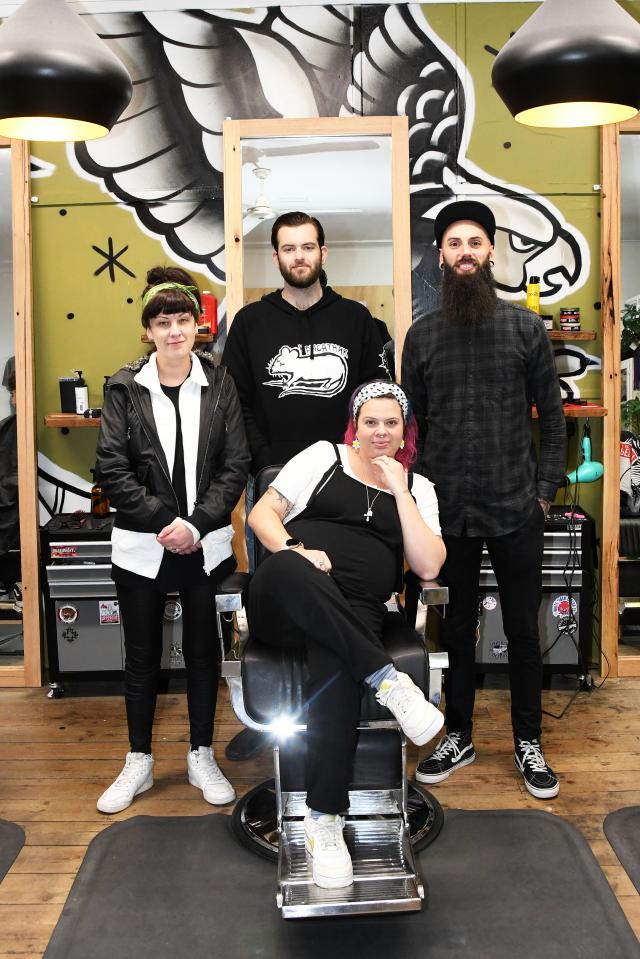 By Celeste Duthie
Lockdown had many people entertain the thought of starting new projects, but Belgrave local Josh Kinnes followed through by signing a lease for a dream location he'd had his eye on for a while.
Located on the main street of Belgrave, Josh routinely commented to his wife Desiree how perfect it would be for a barbershop.
So after a cancelled trip to Bali, true grit and passion, Josh and Desiree jumped feet first into making their dreams a reality all the while having to work in and around lockdowns.
His vision for this venue, now named Ash and Oak Barbershop, was to create his ideal barbershop and get back to the "old school values" by "making people feel important and look good."
"I opened the barbershop not only as a business to support the local community but to create a hub to engage with local people," Josh said.
With a background in youth work, Josh wanted to bring that sense of community into his business as well as providing a creative space for people to showcase and sell their products.
Josh is currently one month away from completing his barber course and actually began designing his shop with zero hair styling experience.
He truly embodies his motto, "risk it for the biscuit," which he agrees with so much he now has printed on t-shirts, which can be purchased in store.
From a passing aspiration, Josh has now managed to build a flourishing circle of wonderful customers, recruited new barbers and the site now even boasts a tattoo studio out the back and a retail section where a collection of leather goods and other items are available for purchase.
"So here we are… two or three lockdowns later, a few legend barbers deep, a tattoo studio, a community of amazing customers and we're still here," he said.
Visit Ash and Oak Barbershop at 1708 Burwood Hwy, Belgrave VIC 3160 or contact via 0438 046 241