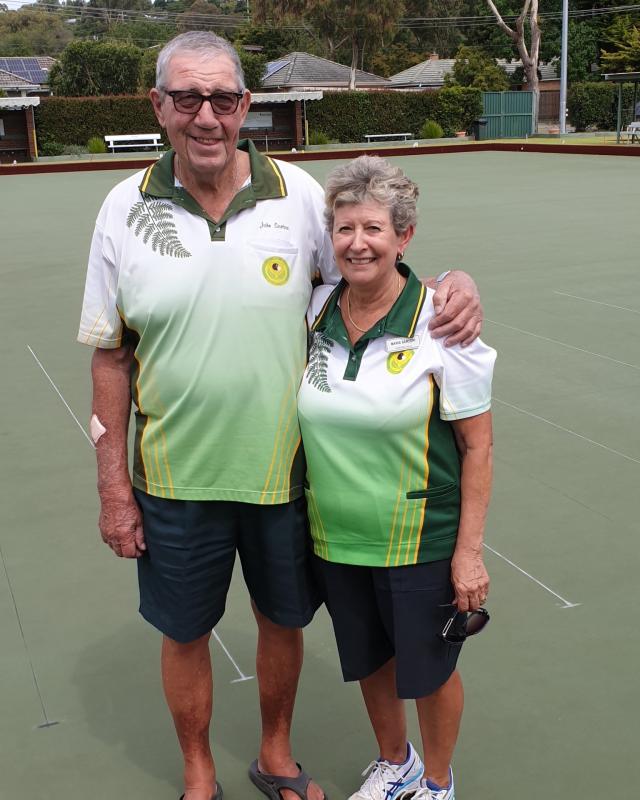 By Parker McKenzie
A local wife and husband have made history by being the first married couple to take out Ferntree Gully Bowling Club's singles championships in the same year.
John Sartori won the 2021-22 Men's Singles Championship by defeating Max Ritchie in the final and Maria Sartori beat Gail Bowen to win the 2021-22 Ladies Singles Championship.
Mrs Sartori said the win felt like a huge achievement.
"John has won one in the past two or three times at least. For me, I've been playing for the past six years and it's the first time," she said.
"We wouldn't want to go anywhere else, it's a good club and everyone is social."
Ferntree Gully Bowling Club was first established in 1965 and play at Glenfern Road, Ferntree Gully.
Club Secretary Brian Raisbeck said Mr Sartori has been involved with the club since the 1980s.
"Maria joined in the past few years because she's been quite busy," he said.
"John was celebrating his 80th birthday over the weekend so it was a good present."
The club competes in the Tuesday and Saturday Pennant seasons and runs other social events outside of winter.
Mrs Sartori said they celebrated the victory at a family reunion.
"We had a couple of wines and we went out for dinner," she said.
"Next year we will try again and go out there as club champions."