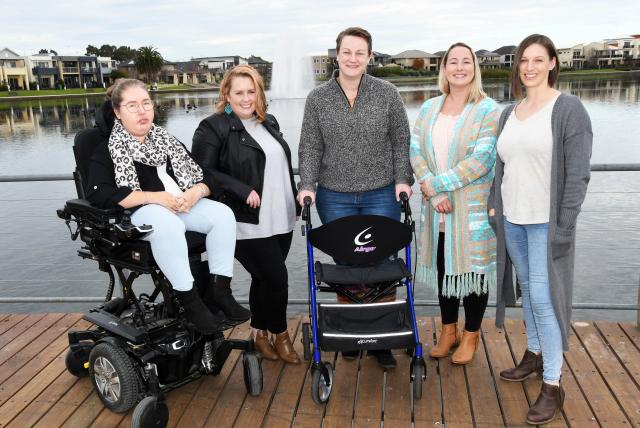 Outer-east disability support service Experience Life has recently refreshed its look and is excited to connect with local communities following on a long history of 16 years providing support to local participants.
The not-for-profit NDIS registered disability support service offers personalised services to clients and intends to stick to its small business values of 24/7 availability and interactions on a first-name basis.
Opening in 2004, the whole management team has personal or work experience in disability, with drive coming from genuine compassion and understanding of each individual.
"I've had the absolute pleasure of being a support worker with Experience Life for over a year now. This agency is so accommodating to both their clients and staff, and they have opened up so many doors and opportunities for me that have helped me mature and blossom into a person that I'm proud to be," staff member Jorja said.
The service enjoys working with clients to build on their existing support team, or alternatively assisting them to create a new team which meets their individual needs.
The team also encourages clients to be involved in choosing and interviewing staff to ensure they are comfortable with their team.
"I have never experienced an organisation that truly cares for the services they provide to me. I don't feel like my NDIS number, and I know I can call Experience Life whenever I need to," one Experience Life client said.
Seeing clients achieve the goals is a huge accomplishment for Experience Life, lucky enough to be part of their clients lives while they celebrate their successes, both big and small.
This may be a client attending a music concert, learning new skills, being more independent, staying connected, or planning the trip of a lifetime.
Supporting clients to 'experience life' is an ongoing achievement for the organisation, which is now actively recruiting for new clients and staff.
Experience Life would love to chat to you about around the clock support options tailored to your needs, including community and social access, personal care, independent living and much more.
To learn more, visit www.experiencelife.com.au, email contact@experiencelife.com.au or phone 1300 507 994.