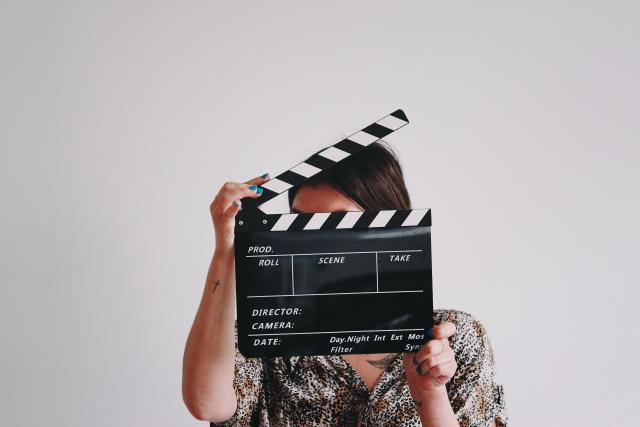 By Callum Ludwig
Screen Industry Professional, Coach and Yarra Valley local Tricia Collins is hosting an Acting for Screen workshop, courtesy of the Yarra Ranges Council's Art Attack program.
On Saturday 9 July, Ms Collins will host a session for kids from 8-14 years from 10am to 12pm and a session for those aged 15 or above from 1pm to 3pm at the Mooroolbark Community Centre.
Ms Collins said the sessions will be set up based on on-screen tests and what it is like to audition for a role in film or TV.
"We will start with some theatre sports and a warm-up before everyone is allocated a scene, based on what they've told me in a form where they share a bit about themselves," she said
"When people are starting out, it's nice to give them something they can relate to, or a genre that they're interested in, or a character they like."
The sessions are valued at $100, but the art attack program is subsidising the event so that tickets are only $20.
Ms Collins said participants will work on displaying emotions.
"I want to give them the feeling of what it's like if a director adds a direction. You might learn a scene, might come in with your character's dialogue down pat, in an emotional state where you're quite heightened and potentially about to cry," she said.
"If the other person has learned their lines and they come in also in a heightened state, the director is going to tell someone to pull it back and tell them what to do and give them an emotion to add."
Ms Collins started her career in professional script writing and did a lot of kids' shows in the 90s such as The Saddle Club, which inspired her to get into coaching and mentoring. She has also worked through a few departments in the industry from script coordinating to art coordinator, costume coordinator and casting director.
Ms Collins said she believes it is quite imperative people learn from lived experience, like through these opportunities.
"It's a very professional environment on a lot of sets, you've got to be prepared for what that means. There's a lot of learning to be done in this workshop on just getting people feeling how they feel in front of the camera," she said.
"It will be a safe space to practice and see how it feels, and to fail as well. It's a whole new world to go into a film set, to go through the whole costume and makeup, and then all of a sudden find yourself on set in an environment where you've then got to deliver a character."
There has been some impressive acting talent from the Yarra Valley over the years, including David Lyons of Blue Heelers and Neighbours, John Wood also of Blue Heelers and Rafferty's Rules and Morgan Baker also of Neighbours.
Ms Collins said local communities are where the talent is.
"In the Yarra Ranges, we have got some amazing established actors, like Bonnie Anderson and Morgan Baker in Yarra Glen," she said.
"There is an amazing pool of incredible talent, so over the years, when I've been casting, I've turned to my local communities."
Visit www.rightdirectioncoaching.com for more information or to book tickets.