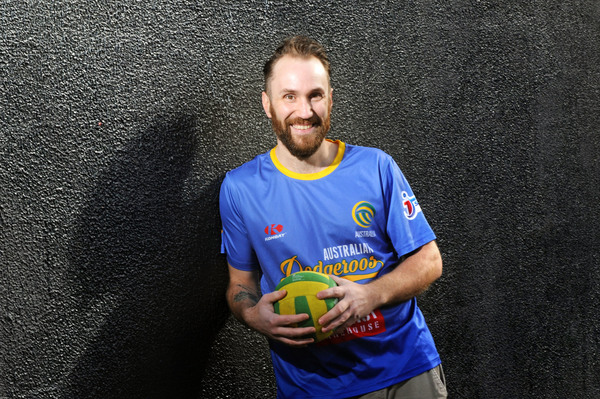 By Derek Schlennstedt
Australia has qualified for the second Dodgeball World Cup and Elliot Dawson from Ferntree Gully has been chosen to play.
Over 25 countries competed to gain the 10 spots in the 2018 World Cup and the team, nicknamed the Dodgeroos, took out the men's and women's qualifiers at the 2017 Asian Dodgeball Championships held in Kuala Lumpur last year.
Speaking to the Mail about the August World Cup in in Madison Square Gardens, New York, Elliot said he was optimistic about the Dodgeroos' chances.
"I think we have a fair chance; we are hoping for a top four finish but on the day who knows," he said."We came third, last World Cup, two years ago, and the team has evolved a lot since then so I think we have a fair shot."
The last and inaugural World Cup was held two years ago in England and this will be Elliot's second time representing Australia on the international stage, as he also played at the England World Cup.
An avid cricketer and bowler in his previous life, Elliot said it was an easy and logical transition to Dodgeball, when he was injured while playing cricket five years ago.
Since joining the team, he has become a regular and important member in the international team, as a left wing thrower whose role he described as "standing on the outside and doing most of the throwing".
"The whole sport is based around throwing and I spent most of my life throwing for cricket so we switched it across to Dodgeball … cricket teaches you all the mechanics of a good throw," he said.
Since the last World Cup, the game itself has evolved, becoming faster, more tactile and quicker.
The competition, both in Australia and internationally, has become better, too, and Elliot said that broken fingers were a regular occurrence.
"People throw at 110km an hour and the courts are pretty tiny," Elliot said.
"It's grown a lot tactically and is a lot faster now … there's a number of different positions which are more suited to stronger throwers or catchers, and there's tactics around controlling the ball."
Twelve of the very finest players from Australia will travel to America in August to play in the World Cup with games lasting 30 minutes.
Ten countries will compete in the final including Australia, USA, Canada, Malaysia, England, Egypt, Austria, Northern Ireland, Ireland and Singapore.
To find out more about the sport, or where you can watch the event, visit http://dodgeballfederationaustralia.com.au/.