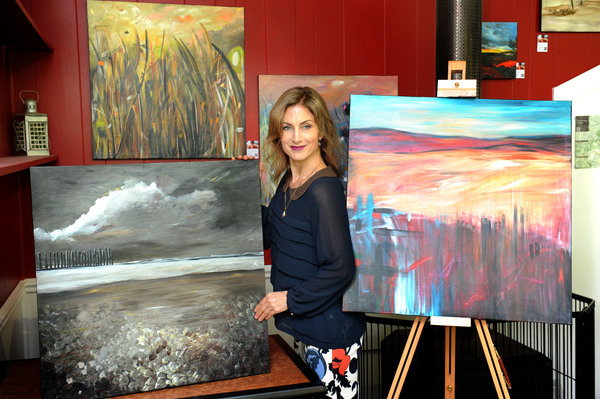 By Derek Schlennstedt
Silvan artist Tania Chanter is taking her first steps as a professional artist by exhibiting her paintings at various cafes around the hills.
Relatively new to the art, Ms Chanter had never really taken to creative art, or painting and said she'd never considered herself very good at it.
Though, it was only when she tried painting with her family that she found her new passion.
"It's quite interesting, I had absolutely no idea I was going to get into art," she said.
"I started when I was six and pretty much took a 43-year hiatus … I never imagined I would get into It as I've never been any good at drawing.
"One of my sons decided to do some painting, so we all got some painting gear, sat outside under an oak tree and started painting.
"The boys finished one painting each, but I became completely obsessed and never stopped."
The rest is history, as they say, and ever since Ms Chanter has been painting vigorously.
Though she hasn't found her particular genre yet, she does find a lot of inspiration for her painting from the surrounding landscape in the Dandenong Ranges and Yarra Valley.
"At the moment, I am experimenting with a variety of landscapes, and floral items; generally some abstract landscapes, that's probably what I enjoy at the moment," she said.
Since starting, she taken her first steps into exhibiting, with works exhibiting at Kallista Tea House from June to the end of July and Round Bird Can't Fly in Lilydale from July to August.
Speaking about exhibiting, and the daunting task of taking her first professional steps in the industry, Ms Chanter had a message for others who might feel the same.
"What this has proved to me more than anything is that you can only limit yourself … I had no idea I was going to paint or enjoy painting but everyone should try it," she said.
"Don't be held back by your own fear, as you may find that you love it and can do it."
To see more of her work, go to www. tania.chanter.com.