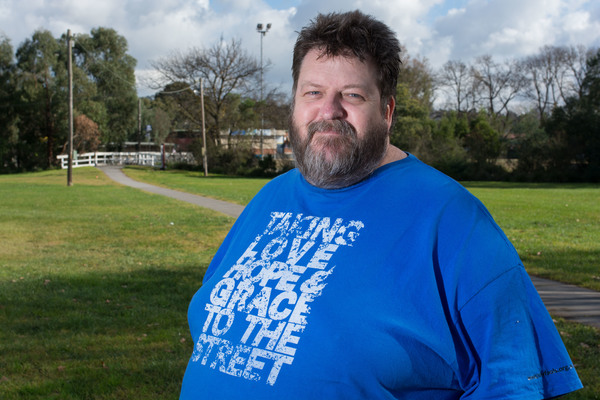 By Derek Schlennstedt
The Council to Homeless Persons (CHP) has released a homelessness heat map which has revealed the number of people sleeping rough in the Yarra Ranges.
The interactive map, based on ABS data, breaks down the types of homelessness experienced in electorates across Victoria into:
• Sleeping rough
• Crisis accommodation
• Couch surfing
• Boarding house, and
• "Severely" crowded dwellings
The numbers based off the latest Census figures show that that while many people do "sleep rough" in Melbourne, those in the outer suburbs usually face the other, less visible, forms of homelessness
In the Electorate of Evelyn, 136 homeless individuals were identified as being homeless with 43 per cent of those individuals identified as living in crisis accommodation. Another 23.5 per cent were in severely crowded dwellings and 20 percent were couch surfing. Only 7 percent were identified as sleeping rough.
The Monbulk Electorate paints a similar picture with 41 percent of homeless people couch surfing and 32 per cent in crowded dwellings. According to the statistics 11 percent were sleeping rough.
Yarra Ranges charity, Holy Fools helps feed and support homeless people and CEO Neal Taylor said that he was concerned that the situation was worse than what the statistics showed."I think it paints a broad stroke of what's happening but I don't think it's incredibly accurate," he said.
"Even though the Census did its best to equip people including myself to help homeless people to be counted and get their input into the census, there were still lots of people missed."
"I think it's a lot worse than that."
He said he was unsurprised that the proportion of people couch surfing outweighed those who were sleeping rough.
"I suppose the ratio wasn't very surprising – we've already said that rough sleepers are not the primary groups out here," he said.
Homelessness support service Anchor chief executive Heidi Tucker spoke to the Mail about the situation in the Yarra Ranges and said the figures for crisis accommodation and couch surfing were just as alarming.
For me the overcrowding is just as alarming as in those environments people are subject to assault, abuse, Ms Tucker said.
"I think the numbers themselves it doesn't really show you the whole picture."
"What we know about couch surfing is they can have a big fight with the people they are staying with and they'll have to go down to the oval and sleep there that night."
"There are a lot of people circling in and out of homeless."
The Council to Homeless Persons released the map in the lead-up to state election in November and is lobbying both sides of the state government to commit to 3000 new social housing properties per year for 10 years.
The organisation's policy manager Kate Colvin said half of the new properties must be one or two bedrooms to address the "critical shortage" of homes for single people.
That sentiment was also shared by Neal Taylor and Heidi Tucker who said there was a clear need for crisis accommodation in the Yarra Ranges.
"There's virtually none," Mr Taylor said/
"There's certainly no refuge or crisis accommodation, so if we have people in the valley we generally have to use caravan parks or motels," Ms Tucker said.
In July the Mail reported on a Lilydale affordable housing project that received a $200,000 boost.
It was stated that the State Government funds will help Yarra Ranges Council to further plan a proposal to create more social housing in Lilydale using land surplus to the council's needs.