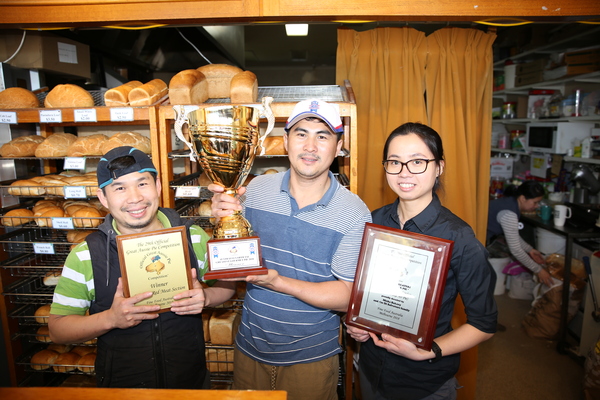 By Derek Schlennstedt
There is no finer food than the humble country pie, and inside every Australian there is a profound desire to find the perfect pie – the one above all others.
For those searching you can now rest knowing that you can bite into Australia's official 'best gourmet pie' at Edison Bakehouse in Monbulk.
At this year's Great Australian Pie Competition Edison Bakehouse was crowned the best gourmet pie in the country for their steak and pepper pie, against 2000 other entries.
On top of this, their chicken, curry banana pie, plain steak, steak and chilli, and steak and Guinness pies were all gold medallists in their categories.
Owner and chief baker, Sopheak Chin said it was the first time the bakery had entered the competition.
"We thought we'd just just try it and do our best and see how we go and somehow we win it," he said.
"We entered six of them and five got gold and one silver."
Mr Chin said the most important part of any pie was the pastry and balancing the flavour.
He said it was the 'strong but balanced pepper' in his steak and pepper pie which made the award-winning pie unique.
With over 20 different types of pies, Mr Chin is always experimenting with new pies and takes feedback from his customers.
For the moment he is busy perfecting his gold award winning chicken and banana curry pie, which he said still needed a little work.
"We all love the work and I love the baking so we keep trying and experimenting," he said.