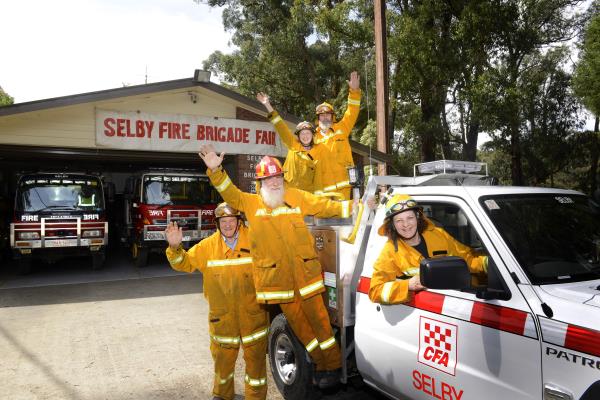 By Derek Schlennstedt
The Selby fire station may be closed for construction but that doesn't meant the fair won't go ahead.
This year's Selby fire brigade fair and awareness day will be held on 17 November at 1 Greenwell Road opposite the fire station.
With construction taking place on the old station, the fair has had to be relocated.
Neville Aldham, Community Safety Coordinator at Selby Fire Brigade said that despite the station being closed the fair would go ahead as per usual.
He said that there will be plenty of activities at the fair which is taking place at a residents house, opposite the station
"It's still going ahead, and there will be plenty of fire awareness activities, also huge plant sale, hot/cold food, raffles and lots to keep the kids amused," Mr Aldham said. "The aim of the fair is to inform the community about the upcoming fire season and to come and find out what needs to be done to prepare."A highlight of the fair will be a model railway display and a model house that displays a well prepared property and an unprepared property.
"A bit of an attraction is on the grounds of his place is garden scale model railway that runs around his front yard… we're trying to set up like a garden party," Mr Aldham said.
"We've also got the good house, bad house model where one side is a house not prepared and the other is well prepared and we use it to demonstrate what you need to do to prepare properly."
Earlier this year in August, Labor Monbulk incumbent James Merlino announced that the ageing Selby station would be replaced with a $1.26 million state-of-the-art, three-bay facility.
With construction occurring over the fire season, Mr Aldham reassured residents that the Selby fire brigade would still be operational from another location and urged people to come along to the fair.
"CFA have managed to secure us a property that's vacant in Selby with a big shed to fit our two trucks and ultra light in, so there's no difference in our service delivery to the community," he said.The Selby fire brigade fair and awareness day will be held on 17 November at 1 Greenwell road from 9am to 3pm, and there will also be two bushfire information sessions on 4 and 6 December in the Church Hall