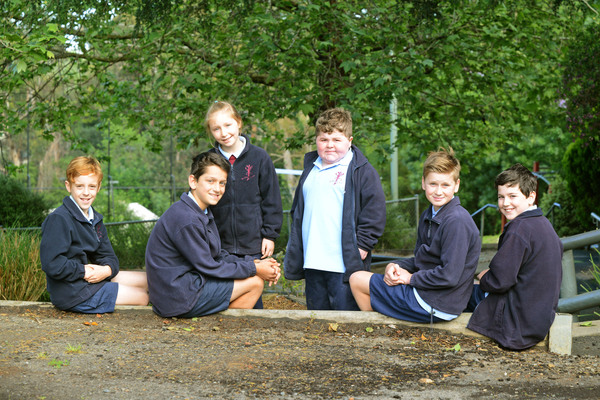 Four inspirational students from St Thomas Mores Primary School have shown tremendous initiative raising money to support two of their class mates.
Grade 5 students Liam, Tom, Harry and Jamie created Exercise for Success – a pact between the boys that for the month of September, they would each ride 15kms per week and take 10,000 steps per day.
The aim was to raise funds for their friends and fellow students Cooper Anderton and Jorja Crennan.
Cooper has Duchenne Muscular Dystrophy and Jorja has Ataxia Telangiectasia and Juvenile Arthritis, and both Cooper and Jorja regularly visit the Royal Children's Hospital to receive treatment.
Witnessing the challenges their school mates go through each day, the boys embraced their own challenge in secret.
Receiving donations upon completing their tasks, only their parents and teachers knew of their mission.
At the school assembly on Monday 30 October, the boys humbly surprised Cooper and Jorja, presenting them with the sum of $717.25 to be donated to the Royal Children's Hospital.
Having regularly seen the boys ride to and from school, not only Cooper and Jorja's families, but the whole school has been moved by such a compassionate gesture.
"Overwhelmed is an understatement,' said Cooper's mother Donna Anderton.
"The understanding and dedication of the boys, and all at their own initiative, is uplifting. Their efforts will be treasured by our families forever.'
St Thomas More Principal, Caroline Quinton said she was touched by the students selfless gesture.
"It was all decided by themselves that they'd like to do it and where the money would go .. I'm so incredibly proud of them," she said.
"I think it was just such a very kind caring and compassion and thoughtful thing to do, and obviously considerate of the needs of others over their own."