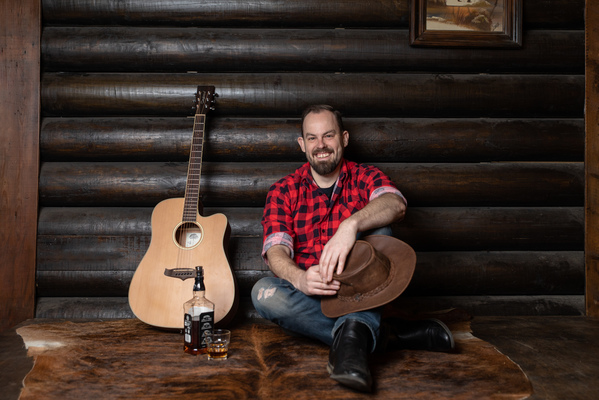 By Derek Schlennstedt
Upper Ferntree Gully singer-songwriter and pianist Benny Allen is launching his debut album, Never Knew I was Country.
He's been a long-time performer and is known to most for travelling to gigs with his piano in the back of his ute.
Benny is on his inaugural tour, the Tray Top Tour, and will be returning to his home town to launch his latest album at the Ferntree Gully Hotel.
Already the single When Day One of Missing You, released on 29 October, has reached number 17 on the iTunes Country Songs Chart and the accompanying video has had more than 14,000 views on Facebook.
Written with singer-songwriter Allan Caswell, Benny said that the song and album included themes of love and loss and told a story that many people could relate to.
"People's feedback to the song has been so humbling," he said.
"Fans are genuinely connecting with the lyrics and are so positive in their comments.
"The hardest part has been hearing the stories from people who have had a loved one pass away, and are connecting with the song that way.
"Anyone who has had a relationship can connect with the song because at some stage or another, we've all had that broken heart from a break-up in a relationship, or you've had a fight with a partner and you're sitting there the next day wondering how you ended up there and how you had that fight."
Day One of Missing You is not only the Benny's debut single, it's also the first co-written work he's done.
Since becoming a graduate of the Country Music Association of Australia's Senior Academy of Country Music, Benny said he's really found his voice and niche.
"The big thing that I've found in the last 12 months, because people have really only been hearing my own music in the last 12 months, is that people do actually like listening to what I'm singing," he said.
"It's very humbling to realise that people are connecting with what I do, and what I'd like to get out of this is to keep connecting with people and getting people to hear the rest of the songs on the album that comes out on 23 November."
Benny Allen will launch Never Knew I Was Country at The Ferntree Gully Hotel on 24 November at 7.30pm.