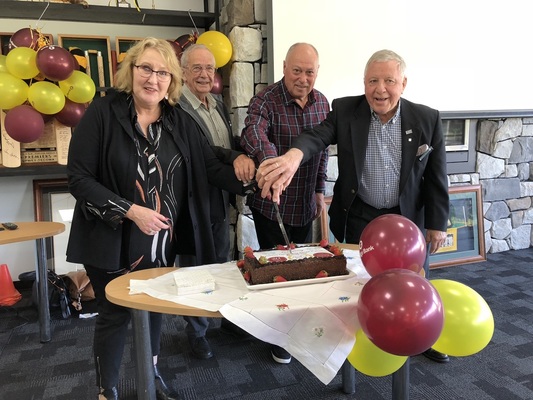 Dandenong Ranges Community Bank's inaugural chairman has resigned after 20 years of service.
Peter Marke stepped down as director at Dandenong Ranges Community Finance Limited's November board meeting.
He is credited with getting the second Community Bank company in Australia up and running.
Chairman John Waters said Mr Marke's tenacity and drive was instrumental in the company's formation.
He rallied local residents and formed a steering committee when the Commonwealth Bank closed its doors in Upwey in 1998.
"Peter's significant contribution to our community of Upwey and the communities where we have established our other Community Bank branches in Belgrave and Cockatoo have been well documented," Mr Waters said.
"Without his determination to get the company up and running and his dedication to its continuing success, we might not be in the great position that we are today.
"Currently $4.8 million has been given back to an array of projects, some significant community infrastructure is now part of our achievements as well as the smaller contributions which make such a difference to people's lives.
"We are grateful for Peter's service and wish him all the best for his future."
The company celebrated its 20th birthday in October and the four remaining 'originals' – including Mr Marke – cut the birthday cake.