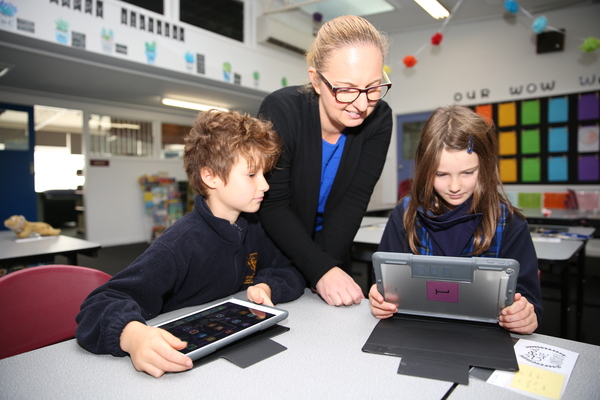 By Derek Schlennstedt
The Philanthropic collective has contributed $1000 towards the creation of a MakerSpace for the students of Sassafras Primary School.
The MakerSpace project is an important strategy to better engage all Sassafras Primary students in hands-on education that gives them an understanding of the powerful role of technology in learning and life.
Principal Stacey Goodger was delighted by the donation and said the Makerspace will help to promote hands-on exploration of hydraulics, motion, conductivity, electronics, coding and robotics
"We're a fairly small school so we're focused on what the kids really enjoy doing, and our kids really enjoy tinkering," Ms Goodger said.
"For us, being a small school funds are hard to come by, so it's really vital for us when community groups step in and help us out in this way, it just gives us that little bit of an extra boost to get things moving."
"Our kids are quit creative and love doing stuff with the Ipad and electronic so having the equipment to support that is really important."
A Makerspace is a place where people can come together to use, and learn to use materials as well as develop creative projects.
The Philanthropic Collective, a not-for-profit association that supports schools and students along the ridge line of the Dandenong range donated $1000 to help the school reach their target of $3000.
"They are tiny schools and they get hit, and the parents get hit hard so we see who we can help and try to distribute some of the money we get from our Halloween on the Green event," said Philanthropic Collective Communication Advisor Belinda Young.
With the newly added funds, Ms Goodger said the school will finally be able to buy a range of coding machines that fall in-line with the STEM curriculum.
"It's something we've wanted to do for a long time, but a project of this cost is something that would take us along time to raise alone," Ms Goodger said.
"That ability to tap in to what the kids really enjoy doing links them to their education so much stronger, and to have some equipment that they typically wouldn't see until they went to high school means their quality of learning is now so much higher."