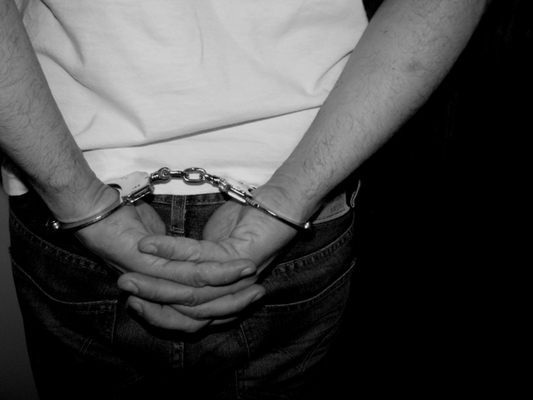 By Casey Neill
A Kalorama resident is among two men charged over alleged abduction and sex assault incidents dating back 30 years.
Peter Michael Komiazyk, 61, appeared in Melbourne Magistrates' Court on Thursday 23 May for a late bail hearing, after police arrested him in Kalorama earlier that day.
They charged him with 38 offences including abduction by force and aggravated rape.
Magistrate Barry Schultz rejected the bail application.
Mr Komiazyk refused to appear at a second hearing the following morning, where police sought new DNA samples from him.
He is due to face a committal mention hearing on 13 September.
Mr Komiazyk formerly went by the name Peter Reed and was acquitted of charges relating to the Russell Street bombing near Victoria Police's Melbourne headquarters.
The explosion killed Constable Angela Taylor and injured 22 others on 27 March 1986.
Mr Komiazyk's co-accused Craig Minogue, 56, is in Barwon Prison for his part in the car bombing.
He'll answer the same 38 charges as Mr Komiazyk and is due to face court on 14 June.
Police said the charges related to two alleged incidents where women were abducted and sexually assaulted.
The first was in South Yarra on 22 November 1985 and the second in Nunawading on the night before the bombing.
The alleged victim of the second incident was inside the Russell Street police complex giving a statement when the bomb exploded.
Sexual Crimes Squad Detective Inspector Steve Wilson said these charges were only the start of what was likely to be a very long and involved court process.
"Therefore I will not be making any further comment in relation to those people or the circumstances," he said.
Both incidents were subject to recent public appeals that included a $350,000 reward for information.
"The information that we've received from the public through the media appeals has been excellent," Det Insp Wilson said.
"I'd also like to acknowledge our victims and their family and friends."
He said the charges were quite significant for them.
"I'm quite sure that they would never have expected us to be knocking on their door and informing them of what this outcome is," he said.
"Their assistance and courage is overwhelming and we continue to fully support them."
Det Insp Wilson said police were still looking for a third person in relation to the offences.
"We will continue to search for this third person until we identify them and then bring them to justice as well," he said.
"We would encourage people to come forward with information."
He said the reward was still available.
Call Crime Stoppers on 1800 333 000 or submit a confidential crime report at www.crimestoppers.com.au with any information.