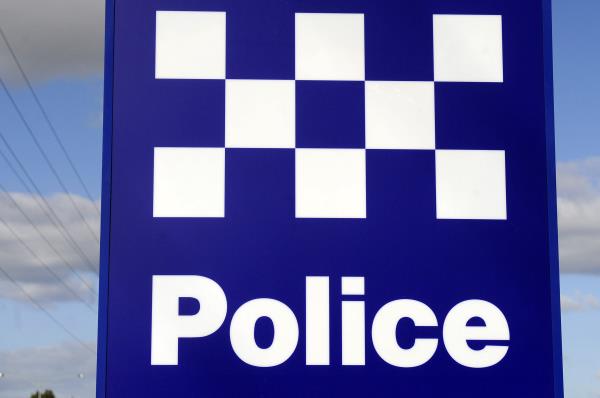 Alleged carjacking
Police have arrested two men following an alleged carjacking and pursuit.
Investigators allege thieves stole a maroon VT Holden Commodore in Ferntree Gully about 5pm on 1 August.
Police pursued the car for a short time before they terminated the chase for safety reasons.
They said the Commodore was seen in numerous locations and officers successfully deployed 'stop stix' on Canterbury Road, Box Hill.
Police then resumed following the car and allege the driver rammed an unmarked police car in Liddiard Street, Hawthorn.
Officers pursued the car down Glenferrie Road before again terminating the chase.
Investigators believe the driver travelled to Glenferrie and Wattletree roads and dumped it.
Police allege the occupants exited the vehicle, tried unsuccesfully to carjack another car, then forcefully removed the occupants of a silver Toyota Corolla and drove off.
The Corolla was then involved in a crash at the intersection of Hawthorn Road and Princes Highway and flipped.
Police, including Dog Squad members, were quickly on scene and arrested the occupants.
Two men aged in their twenties were assisting police with their inquires.
Anyone who witnessed a maroon VT Commodore or silver Toyota Corolla being driven erratically or has dashcam footage should call Crime Stoppers on 1800 333 000 or visit www.crimestoppersvic.com.au.
Hold-en on to the Holden
A red Holden sedan travelling west on Burwood Highway collided with a power pole near Forest Road, Ferntree Gully, at 8.50pm on Saturday 3 August, trapping the driver.
Emergency services freed the 29-year-old man and paramedics took him to hospital with serious but non-life threatening injuries.
Police are appealing for anyone who saw the red sedan travelling on Burwood Highway or has dash cam footage to come forward.
Police are investigating whether speed, drugs or alcohol contributed to the collision and anyone with information should call Leading Senior Constable Trace at Knox Highway Patrol on 9881 7900.
Later that evening at the same incident, police arrested a 41-year-old man in a nearby street with help from PSOs and the Dog Squad.
Police allege the man stole an item from a CFA vehicle attending the collision scene and fled on foot.
He will face court in relation to theft at a future date.
Knox TRIP
The combined Knox emergency services – CFA, SES, police and ambulance – will present a hard-hitting roads program at Wantirna City Life Church on Wednesday 7 August.
Drivers aged 18 to 25 are over-represented in serious injury and collisions where lives are lost on the road.
The Knox Teenage Road Information Program (TRIP) is designed to address the identified risks of alcohol, drugs, speed, inexperience, distraction and peer group pressure, and provide information and examples of how to change behaviour.
Emergency services personnel who have witnessed the devastation caused first hand deliver the program.
As a united team, the emergency services of Knox aim to educate and encourage young drivers to make safer decisions on the road.
To find out more details and book, visit the Knox TRIP page on Facebook.