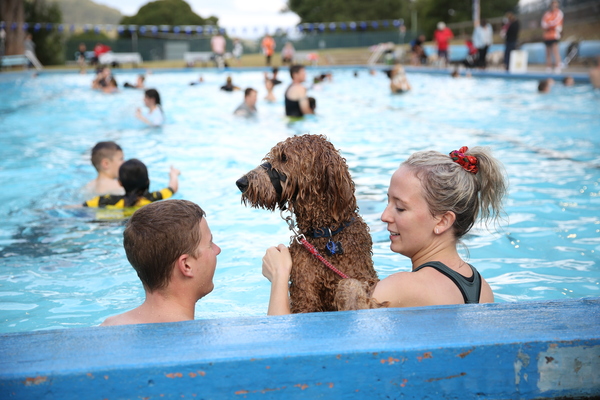 By Derek Schlennstedt
Yarra Ranges Council has reiterated that the Belgrave Outdoor Pool season will not be extended.
In a written question to the Council at the Yarra Ranges Council meeting on 10 September, Belgrave resident Ann Maynard asked the Council why the season could not be extended.
"What do we have to do to get Council to agree to extend the season of the Belgrave Outdoor Pool after multiple petitions have failed?" she asked.
The Belgrave Outdoor Pool, located in Borthwick Park closes to the public from November to March, though the date is dependent on weather conditions.
Director of Environment and Engineering, Mark Varmalis responded to the questions citing the reduction in visitation.
"For many the use of outdoor pools is weather dependant, Council therefore sets the length of the season that the pool is open by reflecting on historical usage patterns," he said.
"Our data indicates that the highest visitation is over December and January and having the Belgrave outdoor pool heated means that the season is longer than otherwise would be possible."
"Our analysis from the BOM weather patterns show an average temperature of 24 degrees in February 2019, this drop in temp when compared to the warmer weather in December and January directly relate to the decrease in visitation to the pool in February.
"Analysis of the attendance data for the 2017-18 season showed that attendance dropped by 58 per cent from January to February as the school year started.
"This has been further supported by the analysis of the attendance data January ad February 2019 which demonstrated a drop in attendance of 54 per cent.
"It is acknowledged that some community members would value the extension of the outdoor pool season however council need to balance the daily cost of operating and staffing the pool with the number of users who access the pool.
"Based upon a thorough assessment of this, extending the season for the Belgrave outdoor pool is not considered viable."