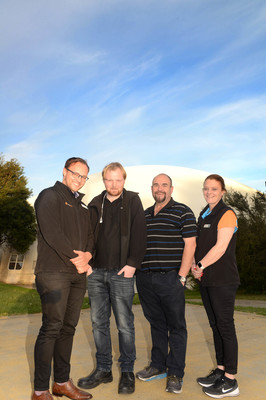 By Derek Schlennstedt
A new pilot program developed in the Yarra Valley and Dandenong Ranges is building relationships between young people leaving out-of-home care, and locals who can help them achieve their goals.
Brighter Futures Outer East is led by local community service Anchor with support from thirty other groups ranging from councils, community groups and small businesses, to the local football league.
Anchor CEO, Heidi Tucker told the Mail that they were currently working with 25 young people in and around the Yarra Ranges, and in their first year had already seen great results.
"In Brighter Futures Outer East, we sit down and listen to each young person and then help them make the right connections," she said.
"Things like playing sports, exploring interests and getting work, the simple things all kids need a hand with."
"Every young person is different and we start with that understanding. There is no one-size-fits-all when it comes to someone working out what they want to do with their life.
"This is something that many young people who have been in foster care, residential care or kinship care are missing. We are restoring something that other young people get from their birth families and family friends – but that young people who have been in out-of-home care are often missing out on."
The Brighter Futures Pilot is an initiative that comes from a collaboration of the Outer Eastern Melbourne Children and Youth Area Partnership.
Youth Leader, Dylan Langley said community Connectors work with teens to help them identify their strengths, passions and goals.
They then look for ways to connect the young person with local individuals, businesses or groups that can help them pursue and achieve their dreams.
Examples of outcomes include learning about cars, getting work experience or their first job, doing a photography course, playing sport, developing their confidence and just getting more involved in local activities and community life
He said it was great to see young people driving a change in the way services operate.
"You can do the hard work yourself, but you need your community behind you to really succeed," Mr Langley said.