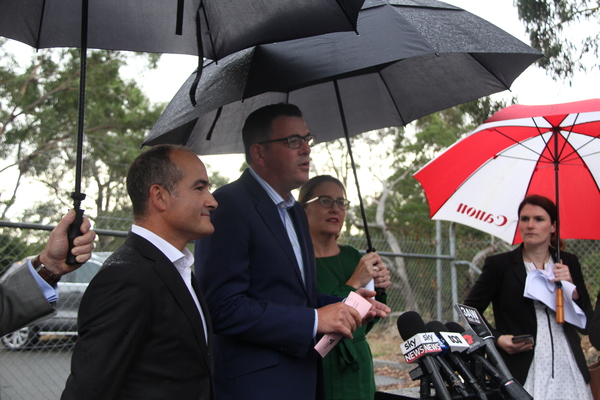 By Derek Schlennstedt
Residents, traders and passengers have provided feedback on the new multi-deck car park being built at Belgrave Station.
According to the feedback, locals support the construction of the new car park, with the majority citing an increase in the number of car parking spaces as the most important benefit of the upgrade.
Safety was a significant consideration for station users, and a third of people said they would like to see lighting and CCTV incorporated into the new car park.
Respondents also said that they wanted better traffic management to reduce congestion, with people having difficulty getting in and out of the existing car park, particularly during peak hours and at school drop-off and pick-up times.
People were given the option to decide on the finish they would like to see on the car park, and in line with the desire for the car park to blend in with the natural environment in the area, a timber effect was the most popular choice.
The feedback was gathered through an online survey, which was available on the Department of Transport's Get Involved website from 3 May to 23 June, and two face-to-face community engagement sessions, held in June.
In total more than 370 people fed back through the survey or attended a drop in session.
The information gathered will be used to inform the concept design for the car park, which is set to be released later this year.
Once the concept design is available, further engagement with the community and stakeholders will take place, and planning work for the car park will continue in conjunction with expert engineers and architects.
Member for Monbulk James Merlino said The Labor Government was committed to delivering an upgraded car park with an extra 470 spaces,.
"It's important the new car park at Belgrave Station delivers on what the community needs, so I would like to thank everyone who took the time to attend a community session or fill in the online survey."
"The feedback we heard, and the results from the recent ground surveys and sampling works carried out onsite, will provide valuable input into the concept designs."
The full community feedback report is available at victrack.com.au/belgrave