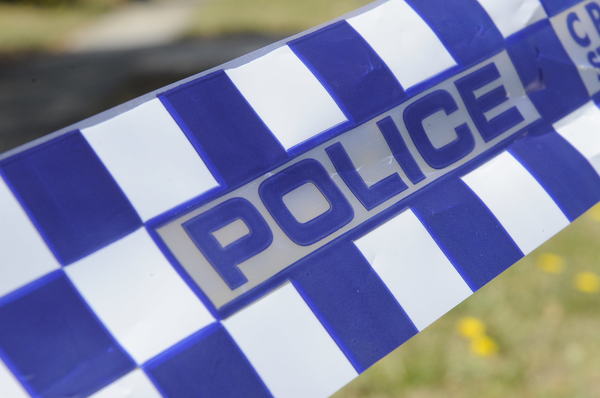 Four arrested for firearm burglary
Police arrested four people after a burglary in Ferny Creek on 3 November.
A 26-year-old and a 27-year-old, both from Mooroolbark, were arrested alongside a 29-year-old from Seville and a Woori Yallock woman.
Police allege about $3500 worth of firearms were stolen.
Two were remanded in custody and two were released on bail.
Jewellery theft
Police are searching for thieves who allegedly stole jewellery from a Swansea road, Montrose home on 2 December between 9am and 2pm.
They said the offenders removed flyscreen and entered the home through a window before stealing the jewellery.
Call Crime Stoppers on 1800 333 000 with any information.
Tennis club targeted again
Upwey Tennis Club was broken into between 1 December and 3 December.
Police said the club was also broken into the week before.
They said the offenders smashed a window, got in and let fire extinguishers off.
Call Crime Stoppers on 1800 333 000 with any information.
1000 steps ban
Parks Victoria has announced that the Thousands Steps will be closed to the public on Total Fire Ban days.
According to David Nugent, Director of Fire and Emergency at Parks Victoria, the Thousand Steps and the Dandenong Ranges National Park and Gardens properties will be closed to the public on Total Fire Ban days, to help ensure the safety of visitors and emergency services, this summer.
The closure trigger has been implemented due to the high visitation at the park, its proximity to densely populated areas and the fact there is one way in and one way out, with limited access for emergency vehicles.
"During summer, weather and conditions can change dramatically with parks affected by fires, flooding or high winds. Visitor safety is one of Parks Victoria's highest priorities and we may need to quickly close certain parks to protect the public and our staff," Mr Nugent said.
"Thousand Steps is a popular destination for visitors and locals and this park closure trigger has been put in place to reduce the risk to life, property and the environment."
"Parks Victoria employees work as part of Forest Fire Management Victoria alongside the Department of Environment, Land, Water and Planning, VicForests and Melbourne Water to reduce the risk and impact of bushfires on Victoria's parks, forests and other public land."
A Total Fire Ban is declared by district – there are nine Total Fire Ban districts across Victoria but a Total Fire Ban can also be declared for the whole state.
Visitors and the nearby communities to Dandenong Ranges National Park should not expect to receive warnings or advice directly from Parks Victoria in an emergency or when the park needs to be closed.
It's suggested that before visiting parks or planning a trip, residents check weather forecasts at bom.gov.au and for up to date CFA Total Fire Bans and Ratings go to https://www.cfa.vic.gov.au/warnings-restrictions/total-fire-bans-and-ratings