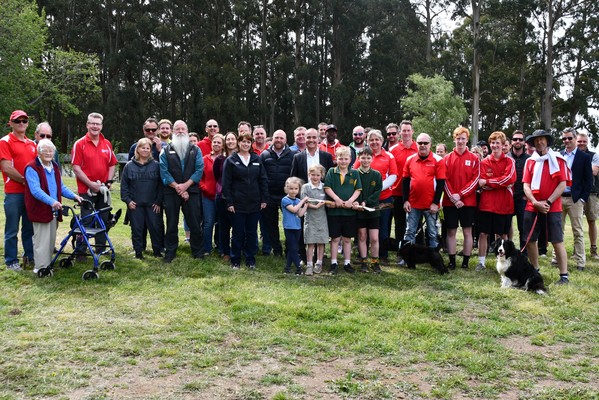 By Derek Schlennstedt
Monbulk MP James Merlino turned the sod at the Olinda Golf Course on 7 December, marking the official start of construction.
The announcement delivers on the Government's commitment to create more sporting and recreational opportunities in the picturesque Dandenong Ranges, as part of the Olinda Precinct Plan.
That precinct plan included funding for a new sports oval for junior sport and training, a nature-based play space for children and families, upgrades to the netball courts and cricket nets, and an additional netball court.
The $7.6 million revitalisation of the former 34-hectare Olinda Golf Course, hopes to create a unique opportunity to develop a public space, which meets the needs of the entire community.
The redevelopment is part of a three-stage project, following consultation with the local community and stakeholders who expressed support for a sports oval, events space, play space, and off-lead dog area.
The Olinda Green works are scheduled for completion in mid-2020, offering an open green space suitable for sporting activities, markets, and community events that highlights and celebrates the natural environment that surrounds it.
"We're delivering on the outcome of the consultation processes for the Olinda Precinct Plan. In constructing the Olinda Green, we will create a new sports oval and events space for our community," Mr Merlino said.
"I am delighted to continue the implementation of the Olinda Precinct Plan, which will provide something for every member of our community to enjoy."
Developments will consider cultural heritage, geotechnical, biodiversity and arboricultural assessments, to reduce the impact of works on the precinct area.