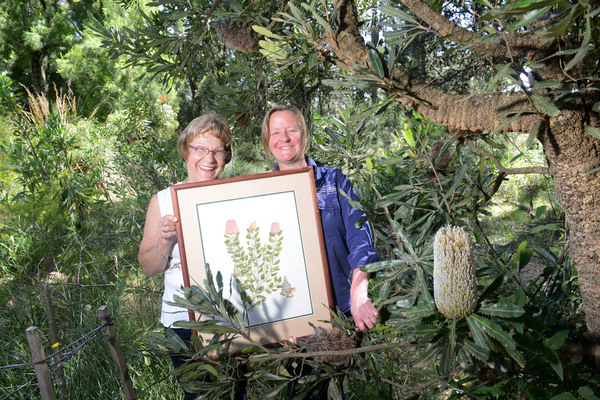 By Derek Schlennstedt
Visit Karwarra Garden for an exhibition highlighting banksias and unique Australian flora.
The 'Australian Plants Revealed' exhibition opens February and organiser Dallas Boulton said the event celebrates Australian native flora and the versatile uses for it.
"This year is 250 years since Captain Cook came and on his boat was Joseph Banks who introduced the eucalyptus, acacia, and our beautiful Banksia, but also we want to celebrate traditional aboriginal uses for native plants, so this exhibition celebrates 60,000 years of traditional plant use and 250 years of science."
"Lisa chandler is coming with her beautiful Australian textile fabrics, the basketry people are coming with displays of baskets made from plants.
"The Cranbourne botanical fabricates are coming with their beautiful tablecloths, made out of Australian designs on them."
Established in 1965, Karwarra is one of the few public gardens where native plants are used exclusively, giving visitors the opportunity to see how they can be used effectively as part of a landscaped garden.
Ms Boulton said that the two-hectare garden at Karwarra features more than 1400 different species of native plants and that it was fascinating learning about the many uses of Australian plants historically.
With assistance from the national Herbarium of Melbourne, this exhibition features a number of images of plants collected by Banks and Solander in 1770.
"I think we need to really appreciate what we've got … Australian plants are unique and we must strive to keep them," she said.
"We need to appreciate our Australian plants. They're ours, we can't lose them … by having those plants in our own garden it attracts the bees, birds and the insects which help pollenate our food.
"We also must appreciate the people who came before us … they used the plants for food and medicine. "
The smaller Karwarra exhibiton is held in conjunction with another which takes place in Ringwood at the same time.
The Ringwood exhibition features more information about how native species were introduced to Australia by Captain Cook and there are six original flora specimens on show from Joseph Banks.
Ms Boulton said that anyone interested in gardening would find the exhibition at Karwarra more relaxing and said there would be many activities on display for children.
"There will be variety of things on display, all with an Australian flora focus."
"People can enjoy a relaxing afternoon at the gardens and can look at the small exhibition about the native plants that make Australia special."
Karwarra Australian Native Botanic Garden is at 1190-1196 Mt Dandenong Tourist Road, Kalorama. The 'Australian plants revealed' exhibition opens on 18 February and runs until 18 April.
For more info visit: https://apsvic.org.au/events/2020-02-28/