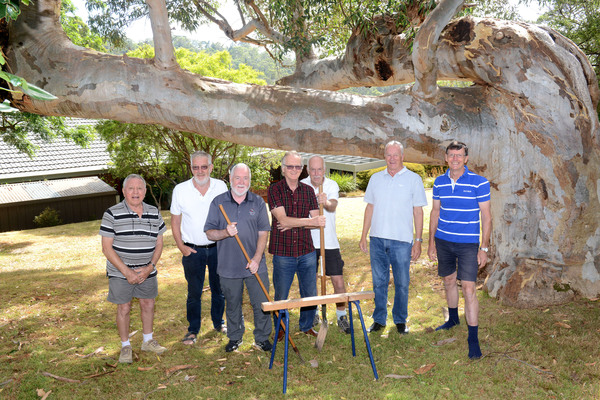 By Derek Schlennstedt
Yarra Ranges Council is getting ready to consider public submissions in regards to the proposed lease of land at 56 Griffiths Road, Upwey, for the development and use of a Men's Shed facility.
At its meeting last night, Council voted to establish a Special Committee of Council, to hear the public submissions that have been received through an engagement process that began on 10 December, 2019.
Interested community members still have until midnight, Sunday February 2 to make a submission.
Yarra Ranges Mayor, Richard Higgins, encouraged residents to share their thoughts on the lease proposal for the Upwey Men's Shed.
"We know the Upwey Men's Shed has a lot of support in the community, but has yet to find a permanent place to call home," Cr Higgins said.
"56 Griffiths Road in Upwey has been proposed as a potential long-term lease for the shed, but we want to know what community members think before any final decisions are made.
"I'd encourage everyone in the Upwey community to let us know what they think, in as many or as few words as they'd like.
"We'll take the community feedback into consideration when we make our final decision about the site in February."
Public submissions can be made by visiting https://yrc.vic.gov.au/UpweyMensShed.
When making a submission, community members are asked to nominate whether they'd like to speak to their submission at the Special Committee meeting.
The meeting of the Special Committee to hear the public submissions will take place at 5.30pm on Tuesday 25 February, 2020 in the Council Chamber, 15 Anderson Street, Lilydale.