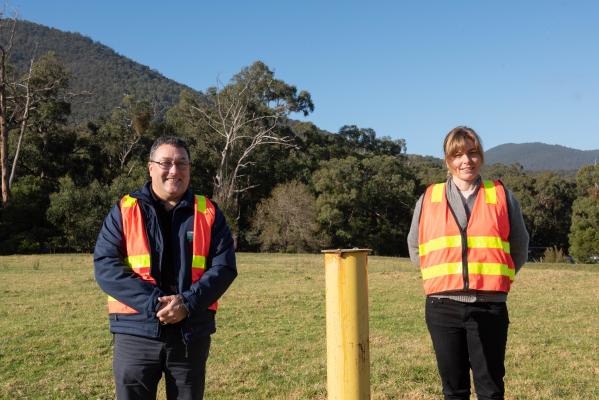 Yarra Ranges Council is encouraging the community to comment on its new Liveable Climate Plan.
The draft plan was recently released for community consultation and maps out the council's path towards achieving net zero emissions by 2040.
Yarra Ranges Mayor Richard Higgins said the draft Liveable Climate Plan was the result of 13 years of work.
"We've known for a long time that reducing our emissions – as an organisation, as a community and as a country – has a genuine flow-on effect when it comes to climate change," he said.
Cr Higgins said the actions detailed in the plan would save the council millions of dollars through reduced energy bills.
"In local government, delivering value on ratepayer's dollars is hugely important and while renewable options historically have been costly, it now makes sense environmentally and financially to be investing in renewables and generating our own power wherever possible," he said.
"We have a number of actions that will save Council money while helping us reach our goal of net zero emissions.
"From improving our lighting and heating equipment, replacing our equipment, such as the cars we drive, with sustainable alternatives and utilising solar panels on our buildings and in solar farms.
"We've already saved more than $4 million in power bills thanks to the work we've done in these spaces to date and the Liveable Climate Plan shows how we'll build on this work and get to net zero, while reducing our bills and ongoing costs."
The Liveable Climate Plan is the first plan that outlines Yarra Ranges Council's path to meeting net zero emissions.
In 2007, its Resource Management Strategy set goals of reducing emissions while its Adapting to a Changing Climate and Energy Future Plan in 2012 set a goal of reducing emissions by 30 per cent on 2000 levels by 2020.
"Both of these were strong positions for an organisation to take at the time, but now, in 2020, it's clear that the only acceptable emissions goal to have as an organisation is zero," Cr Higgins said.
Cr Higgins also said the latest climate plan addressed the needs of the entire community.
"We also understand that it's not just about Council's operations. Many in our community are doing it tough," he said.
"That's why this plan also has a strong emphasis on how Council will encourage and support our whole community – households, business, everyone – to take up opportunities like reducing power bills.
"This will be one of our most important long-term plans when it comes to the future of our community, and I encourage everyone to read the plan and share their thoughts with us."
The Liveable Climate Plan will be open for comment until 19 July.
Webinars will be held on 17 June and 20 June, where the council's staff will explain the draft plan and its actions, answer questions, and collect community input.
Webinar recordings will be made available afterwards for those who can't join in live, and comments on the draft plan can be made online at any time.
For more information about the Liveable Climate Plan and how you can provide feedback, visit www.yarraranges.vic.gov.au/Council/Engage-Yarra-Ranges.